Her Haven for Humanity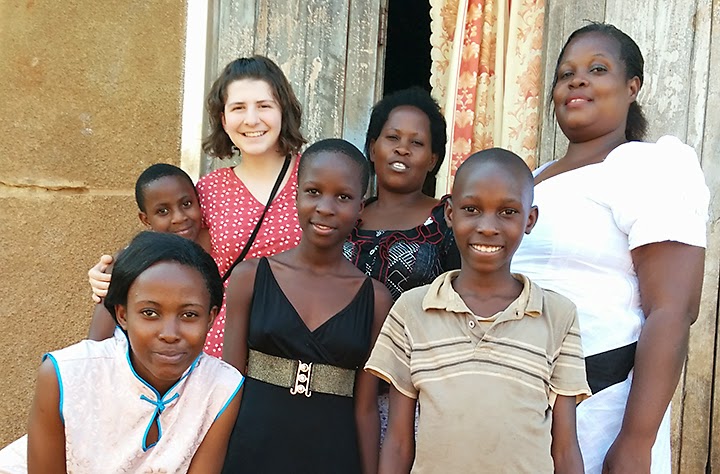 When Sarah Cunningham '16, turned 21 while en route to Uganda, she celebrated the milestone quietly. Her gift upon landing was a brilliant sunrise that beckoned her to a land sparse with economic surplus but rich with hope.
"My grandparents are missionaries there who started their own organization to aid children," she said. "In December, I spent three weeks with them in Uganda doing research that will be used as part of my honors thesis at BW. As a public health major, I was living my dream…to work with women and children in developing nations.
"I visited the slums and conducted interviews with young women," she continued. "They have suffered illness, pain, surgery, poverty and unfaithful husbands. Their lives were tenuous in many ways and filled with episodes of pain. Yet, they still smiled and carried on.
"When AIDS wiped out a generation of parents, girls grew up without mothers. Conversations about maturation, pregnancy and sex were not discussed in-depth," she noted.
An aspiring OB/GYN physician, Cunningham sees her trip to Uganda as one that united her passion for women and children's issues with her career goal and heart for humanitarian service.
I am so grateful for this opportunity," she said. "The Baldwin Wallace Honors Program helped fund my trip and has done a great job encouraging me to achieve my goals. So, too, have the professors in public health, my church and family.
"I am also indebted to the people of Uganda. The images I saw and the stories I heard impacted me in many ways," she acknowledged.
Upon leaving, she took with her research data and cherished memories of her grandparents. But also resounding within her heart were images and words blurred within the confines of pain and uncertainty that cut through the slums of Uganda with barbs of poverty, disease and abandonment.
But also with hope, courage and determination.