Political Science Students Have Empowering Experience in D.C.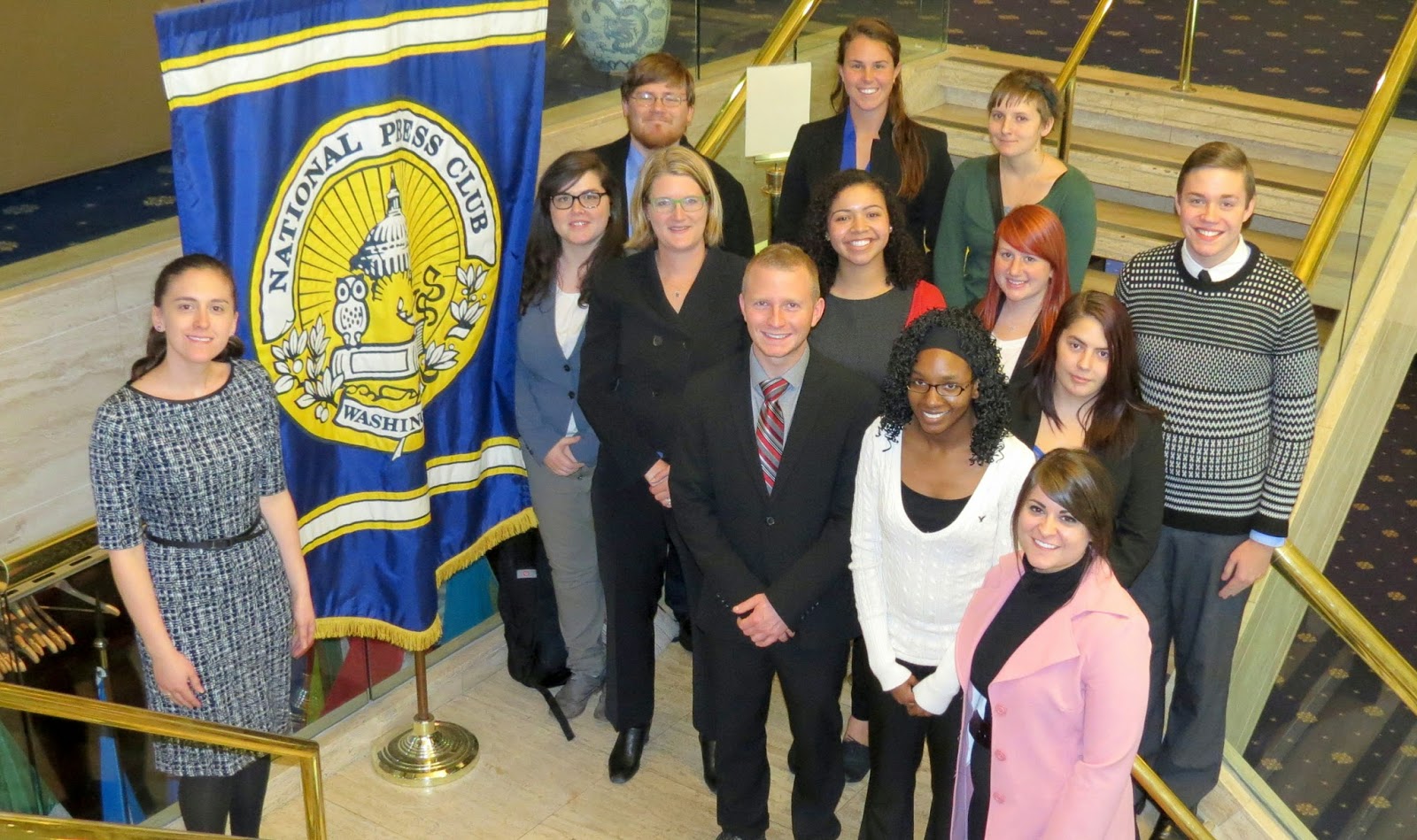 Political Science Students connected with a White House correspondent, marveled at the monuments, and noshed with notables. And learned what it means to be successful in Washington, D.C.
"Having the opportunity to speak with powerful and influential women to learn what they do and about the challenges they face was an eye-opening experience," said Jenna Burnett '14, one of 13 students who traveled to the nation's capital last semester with Dr. Barbara Palmer (political science) as part of her "Women, Politics, and the Media" class.
The students had a robust two-day schedule that included attending a dinner party at the home of Susannah Wellford, founder and president of Running Start, where they met Betty Sutton, administrator of the St. Lawrence Seaway Development Corp.; Katie Vlietstra, treasurer of Women Under Forty PAC; Sarah Simmons, vice president at Neilson; and David Wasserman, US House analyst with the Cook Political Report.
The following day they visited the Office of Representative Marcy Kaptur and met with her staff; had lunch at the National Press Club with Angela Greiling Keane, White House correspondent for Bloomberg News; and went to the studios of PBS' "To the Contrary" to meet with host Bonnie Erbé.
Students called the experience "empowering," "amazing," and the best kind of learning experience: linking what they did in the class room to the real world.