BW to Offer Peace Corps Prep Program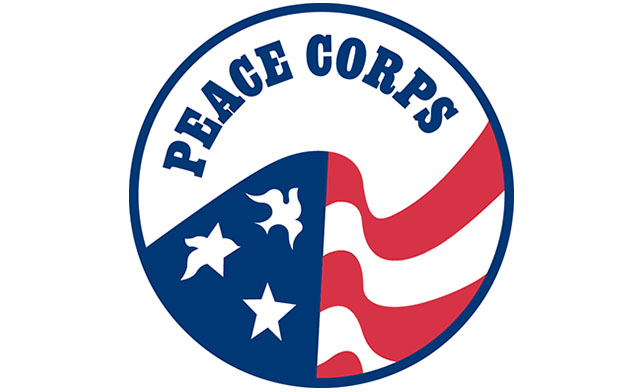 The Peace Corps and Baldwin Wallace University have announced a new partnership that will offer students a unique combination of undergraduate coursework and community service that prepares them for a career in international development and public service. BW students will be able to apply to the new Peace Corps Preparatory Program beginning with the Fall 2015 semester.
"Students today have a passion for service and are interested in not just imagining a better world, but rolling up their sleeves and doing something about it," Peace Corps Director Carrie Hessler-Radelet said. "Through the Peace Corps Prep Program, Baldwin Wallace University students can develop skills specifically targeted to Peace Corps service and careers in the international development and service communities."
Building Global Perspective and Passion for Service
Students in Baldwin Wallace University's Peace Corps Prep Program will build hands-on experience and leadership skills while completing courses focused on intercultural competence, work sector skills and foreign language. Upon completion of the program, which will be jointly housed in BW's Office of Community Outreach (OCO) and the Explorations/Study Abroad Office, students will receive a signed certificate of completion from the Peace Corps.
"The Peace Corps Prep Program represents just one example of new student opportunities that BW is offering to further achieve our mission of 'developing contributing and compassionate citizens of an increasingly global society,'" said BW OCO director Christy Walkuski. "The collaboration between our two offices is producing rich new experiences for students who are looking to develop both their passion for service and a global perspective."
Preparing Competitive Peace Corps Applicants
"The blending of service and study abroad in general, and the Peace Corps Prep Program in particular, also ties into new academic minors at BW that develop a student's expertise in a particular international region including Latin American, European and Asian Studies," added BW Explorations/Study Abroad director Christie Shrefler. "The Peace Corps Prep Program may also help students stand out in a crowded Peace Corps applicant pool. "
The Peace Corps has approved prep program partnerships in more than 25 leading academic institutions nationwide and says students who successfully complete the program make more competitive Peace Corps applicants.
Currently, three BW graduates are serving as Peace Corps volunteers and 83 have served since the agency's inception in 1961.
About the Peace Corps
The Peace Corps sends the best and brightest Americans abroad on behalf of the United States to tackle the most pressing needs of people around the world. Volunteers work at the grassroots level to develop sustainable solutions that address challenges in education, health, economic development, agriculture, environment and youth development. Through their service, volunteers gain a unique cultural understanding and a life-long commitment to service that positions them to succeed in today's global economy. Since President John F. Kennedy established the Peace Corps in 1961, nearly 220,000 Americans of all ages have served in 140 countries worldwide. For more information, visit www.peacecorps.gov.