BW Night at the Ball Game Builds Community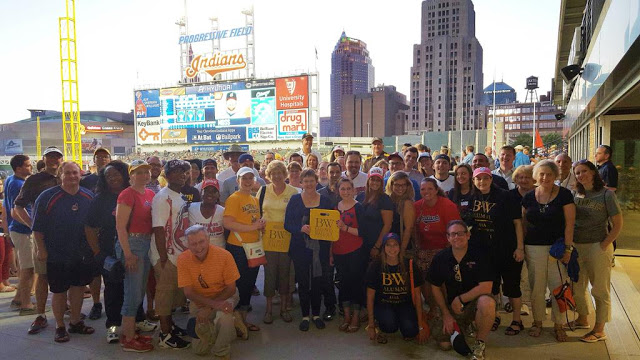 The Indians may have lost to the White Sox, but it was a win for the BW community at Progressive Field on a recent summer night.

Over 140 alumni, friends, family and faculty from around Northeast Ohio attended BW Night at the Ball Game, an annual and greatly anticipated alumni event on July 23. Spirits were high and fun was had by all, despite the final score.

BW works to build the YJ4L (Yellow Jackets for Life) community through events all year round. Stay up on the latest. "Like" the Baldwin Wallace Alumni Facebook page for alumni news and updates about upcoming events!