Music Theatre Grad Wins Daytime Emmy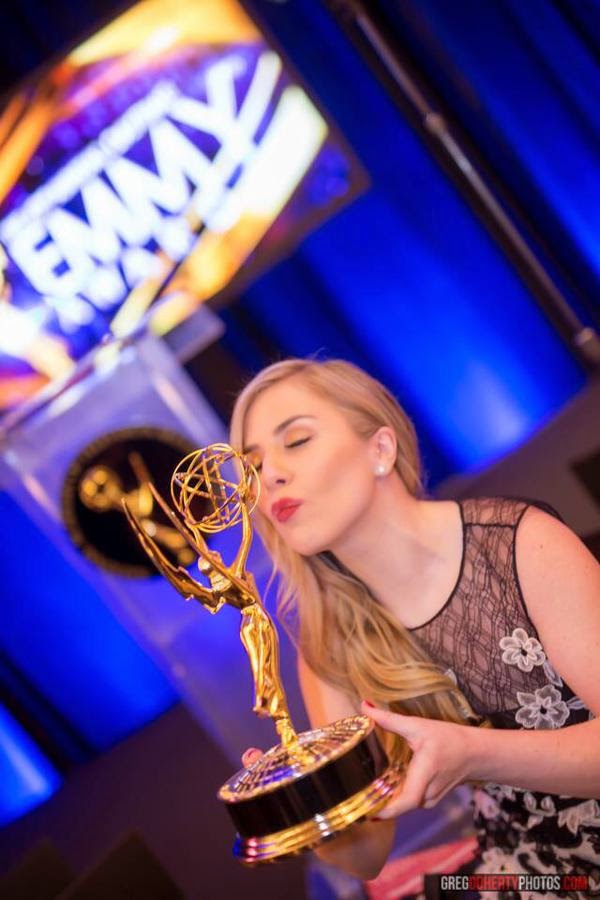 With a degree from BW's esteemed Music Theatre program, plus film and television acting credits under her belt, Sainty (Reid) Nelsen '11 has taken a new role in the entertainment industry as a producer for the online exclusive soap opera, The Bay.
It should come as no surprise that the latest role for this BW alumna paid off at this year's Daytime Emmys, with Nelsen taking home an Emmy for her work producing the series.
Currently shown on Blip, The Bay illuminates the darkness behind the glamorous lifestyles of Los Angeles' elite residents. The series came out on top in the Emmy category, "Outstanding New Approaches Drama Series."
In front of the camera, Nelsen will shine on television alongside Denis Leary and John Corbett in FX's new comedy Sex&Drugs&Rock&Roll this summer.