Music Theatre Seniors and Grads Shine in the NYC Spotlight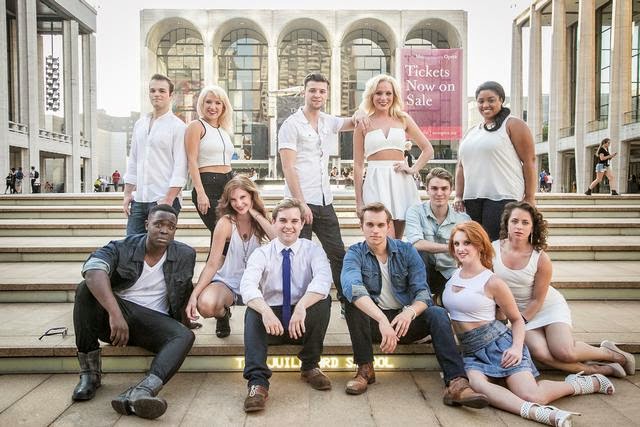 The BW Music Theatre Class of 2015 took New York by storm during showcase week, and Plain Dealer Theatre Critic Andrea Simakis was there to highlight the stories of some of the acclaimed program's rising and already-shining Broadway stars.
To kick off her "Made in Cleveland" series, Simakis debuted a sneak peek video (by Mack Shirilla '13) of the performances that would wow New York agents and casting directors at BW first-ever solo showcase. (In the past, BW has paired up with another college to present the annual event.) The response confirmed that BW's reputation for preparing and launching top tier triple threats can stand on its own.
Another story in the PD series titled, "How did Adrianna Cleveland go from barista to Broadway hopeful?" chronicled how Music Theatre Director Victoria Bussert invited Cleveland, a 2012 BW Conservatory of Music vocal music graduate from Pittsburgh, to perform with the seniors at showcase, where she was a big hit with agents.
Simakis also attended the Broadway opening of "An American in Paris," where she witnessed star Jill Paice '02 basking in the glow of the night with Bussert and others from BW cheering her on: "BW grad Jill Paice glitters at 'An American in Paris' opening night party."
Another touching reunion between BW teacher and successful student followed a matinee performance of "Les Misérables," when Chris McCarrell '13, who plays Marius in the Broadway revival, connected with his BW mentor at the stage door: "BW grad Chris McCarrell sees a familiar face after matinee of 'Les Miz'" McCarrell who also appeared in NBC's Peter Pan Live last December also recorded a video interview for cleveland.com.