College Magazine Ranks BW Music Theatre Program Second in Nation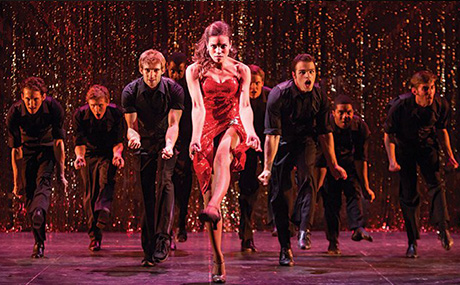 College Magazine has ranked Baldwin Wallace's Music Theatre program second in the nation in a review of the "Top 10 Colleges for Musical Theatre Majors," commenting that, "Baldwin Wallace Conservatory has been a powerhouse in the Broadway industry for nearly 20 years" under the direction of Victoria Bussert. 
The authors also noted that, "For the past six years, [BW's] annual senior showcase resulted in 100 percent of the senior class signed to a top agent." The article credits this success in part to students' early exposure to the industry, BW's strong partnerships with seven Cleveland theatres, and the opportunities students receive to work alongside professionals each year.
Notable Alumni Abound
Notable alumni appearing in current Broadway productions include Jill Paice in AN AMERICAN IN PARIS, Chris McCarrell in LES MIZ, Steel Burkhardt in ALADDIN, Cassie Okenka in SCHOOL OF ROCK and Kyle Post in KINKY BOOTS, plus many more in film, television and national tours.
LearnU and Collegexpress have also recognized the BW program as among the best, while a Buzzfeed author placed BW among seven "top tier" universities in yet another Top Collegiate Music Theatre Programs list. The Buzzfeed list factored in alumni success, program/curriculum, and preparation for "the business."