English and Dance Faculty Awarded Prestigious Creative Workforce Fellowships
Two members of the Baldwin Wallace University faculty have been chosen to receive individual fellowships from the Community Partnership for Arts and Culture (CPAC).   English professor Michael Garriga and adjunct dance professor Rebecca Leuszler are among 40 artists awarded $15,000 2016 Creative Workforce Fellowship grants funded by Cuyahoga County's cigarette tax for the arts.

A panel of professional artists from across the U.S. reviewed candidate applications from 400 Cuyahoga County artists, working in craft, dance, design, literature, media arts, music, theatre and visual arts, before recommending the 40 winners to the CPAC trustees.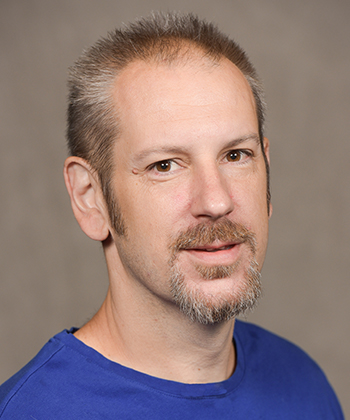 BW Faculty Recognized for Literature and Dance
Michael Garriga, who teaches creative writing at BW, is the author of "The Book of Duels" (Milkweed Editions 2014). His work also has appeared in a number of national magazines including Esquire and South Review. The Mississippi native is also co-founder and co-editor of FictionSoutheast.org, an online journal dedicated to short fiction, and helps to advise The Mill, BW's student-run literary journal. He is currently at work on a work of fiction due out in 2016.
Rebecca Leuszler, who teaches dance at BW, is the co-founder, co-artistic director and choreographer of The Movement Project, a non-profit dance company on a mission to "challenge perspectives, evoke social change and bridge communities through the power of movement."  As a professional, Leuszler has performed with the Kirov Ballet, Pennsylvania Ballet, Ohio Dance Theatre, MOMIX Dance Theatre, Doug Elkins and Friends, Morrison Dance and Verb Ballets.
The two are not the first BW faculty to win the award. During the last round of fellowships awarded by the Community Partnership in 2014, BW Composer-in-Residence Clint Needham '04 was named a Creative Workforce Fellow.
Unique Program also Includes Public Engagement
Tom Schorgl, president and CEO of CPAC told The Plain Dealer, "The program is unique in its approach to embracing individual artists regardless of discipline as important to the arts and cultural sector, and that's something that doesn't happen in every community."
"Each has to do some sort of public engagement and we will certainly participate and invite Cuyahoga Arts and Culture to be part of whatever that public engagement is," Schorgl added.