BW Earns Campus Kitchens Grant to Combat Hunger in Greater Cleveland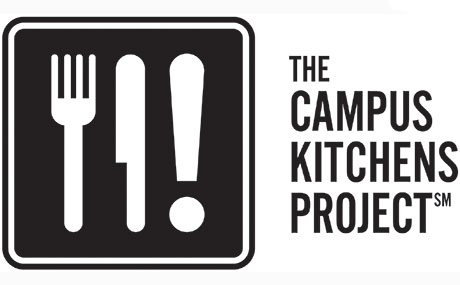 Baldwin Wallace University student volunteers, who are spearheading a drive to make BW the first Campus Kitchens Project site in Greater Cleveland and third in the state of Ohio, took a big step forward today, winning a $5,000 launch grant in a national competition.
Founded in 2001, The Campus Kitchens Project is the leading national nonprofit that empowers students to combat hunger and food waste in their communities. BW students produced a video and spent the past week sharing it through social media to vie for funding supplied by CoBank. BW is one of three schools to win a grant.
Turning Food Waste into Community Meals
Nurtured by BW's Office of Community Outreach (OCO) and student-led, volunteers for The Campus Kitchen at Baldwin Wallace will collect surplus food from campus dining halls, community gardens, local restaurants, and grocery stores and transform what would have gone to waste into healthy meals that will be served through community partners.
"We're so grateful for the support that this project has received so far," said Kara Carpenter, student director for The Campus Kitchen at BW. "We have a lot of work still to be done to get our kitchen up and running and this grant will expedite the process. We hope to be serving meals to the community sometime in the Spring 2016 semester."
Carpenter says the BW Campus Kitchen leadership group is still finalizing partner sites for procuring and serving food and will need to purchase supplies, schedule food pick-up, delivery and cooking shifts in the run up to the Spring launch.
The Campus Kitchens Success Story
In the last academic year, 45 Campus Kitchens across the country rescued more than 972,664 pounds of food and served 310,948 meals to 15,418 clients. To learn more about The Campus Kitchens Project's work, visit www.campuskitchens.org.