BW HR Alumni Help Students Succeed
Who knows how to land a dream job better than the people who manage the hiring? That's one reason why BW's Chapter of the Society for Human Resource Management (SHRM) recently invited 13 successful BW grads who studied and now work in human resources to return to campus for a panel discussion, "YJ4L: The HR Edition." 
SHRM executive board members acted as moderators for the discussion which featured BW undergraduate and MBA alumni, from recent grads to seasoned HR veterans, with a wide range of HR experience in various industries..
"The alumni were so excited to be back at BW and gave all the attendees great insight and tips relating to not only the HR field, but the business field as a whole," said BW SHRM Director of Communications, Macy Szucs '18.
Top Advice Includes Internships and Connecting to Career Services
Two pieces of advice that were reiterated by many of the alumni included the importance of internships and utilizing Career Services. They also recommended that students consider study abroad, be involved on campus, and network because a large portion of gaining employment is "who you know and who knows you."
An interesting piece of advice about the all-important resume is that every HR professional has different preferences. So, it's imperative to develop your own personal brand. 
"The feedback from the HR alumni gave me the confidence I need to interview for a big company," added Heather Hammond '18.
Networking and Role Modeling
At the beginning of the event, students were able to network with alumni, while alumni were also able to reconnect with each other over dinner. "I had the pleasure of talking with HR professional, Edward Evans (MBA-HR, '09) of Maloney + Novotny at the pre-panel networking event and learned so much from him," commented Olivia Berry '17. Although Berry isn't an HR major, she "loved learning more about a profession that I knew little about."
"It was a very strategic, well thought out, event that provided a learning experience for all. More specifically, the professional panel was able to help educate, as well as model, the keys to being successful within business and the HR industry. Not to mention, being on my old stomping ground," said past SHRM President and HR professional at Planet Forward, Ernie Bathory '12.
The Power of YJ4L
"While talking to the professionals, it was very insightful to hear their stories and backgrounds, but the most important thing that I took from it was their reassurance when talking about BW and how helpful and useful the BW community is here and I find that true today," added Tiffany Hoffman '16.
This event was a great opportunity for students to receive helpful advice and showcase that no matter where a profession may take BW alumni, they will always be "Yellow Jackets for Life."
About the Society for Human Resource Management (SHRM)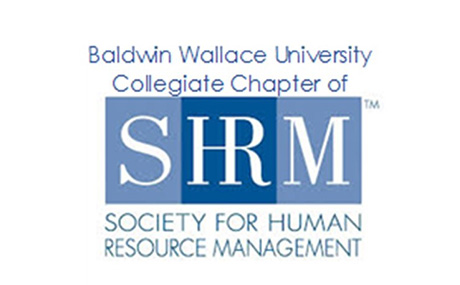 The Society for Human Resource Management (SHRM) is the governing organization of all HR professionals. The Baldwin Wallace University Chapter of SHRM recognizes the professional development needs of students at BW; plans and executes workshops and events focused on preparing students with the tools, resources, and connections necessary to market themselves and succeed during their undergraduate career, as well as future employment opportunities.