BW Grad's Cleveland-made Film Chosen for 2016 Sundance Festival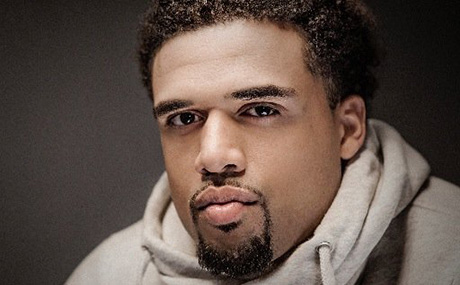 A Baldwin Wallace University graduate's first feature film, "The Land," has been chosen for the 31st Sundance Film Festival, where it will be screened as a world premiere. BW film studies and business marketing major Steven Caple Jr.'10 wrote, directed and shot the film in Cleveland.
"The Land" was chosen for the NEXT category at the renowned festival in Park City, Utah. Sundance describes NEXT as featuring "pure, bold works distinguished by an innovative, forward-thinking approach to storytelling" that will shape a 'greater' next wave in American cinema."
Story Set and Filmed in Cleveland
Caple, who went on to earn a graduate degree from the USC School Of Cinematic Arts, centered The Land around "Four teenage boys [who] devote their summer to escaping the streets of Cleveland, Ohio, by pursuing a dream life of professional skateboarding." But they get "caught in the web of the local queenpin" along the way.
During the summer shoot in Northeast Ohio, Caple used BW space for his production office and met with film and broadcast students. Although Caple now lives in L.A., he told "Indiewire" in 2014 that he wanted to come home to make movies.
"As of right now I'm trying to push to have a lot of my films made in Cleveland, Ohio. Which is where I grew up at. Not just because they have great tax incentives, but because I actually want to go back and make movies about Cleveland." 
"The Next Great Filmmaker"
Rapper Nas, who is producing the soundtrack for "The Land" and serving as executive producer, is quoted by The Hollywood Reporter as saying he is a huge fan of Caple.
"I think he can become the next great filmmaker," said Nas, who also pointed to the "great energy" around the film, "which I believe will yield amazing results."
The large ensemble cast of "The Land" includes "The Wire's" Michael Kenneth Williams ("12 Years a Slave"), Machine Gun Kelly ("Beyond the Lights"), Grammy-nominated singer Erykah Badu, Moises Arias ("The Kings of Summer"), Rafi Gavron ("Snitch"), Kim Coates, ("Sons of Anarchy"), Jorge Lendeborg Jr. and Ezri Walker. 
Sundance Springboard for Groundbreaking Film
Over the course of the Jan. 21-31, 2016 festival, Sundance will screen 120 feature-length films selected from more than 4,000 feature length submissions.
The Sundance Film Festival has introduced global audiences to some of the most groundbreaking films of the past three decades, including "Boyhood," "Beasts of the Southern Wild," "Fruitvale Station," "Whiplash," "Brooklyn," "Twenty Feet from Stardom," "Life Itself," "The Cove," "The End of the Tour," "Blackfish," "Me and Earl and the Dying Girl," "Super Size Me," "Dope," "Little Miss Sunshine," "sex, lies, and videotape," "Reservoir Dogs," "Hedwig and the Angry Inch," "An Inconvenient Truth," "Precious" and "Napoleon Dynamite."