BW Veterans Program: Forging Success through Fellowship
They answered the call to duty. Now they're making an impact on the Baldwin Wallace community and in Northeast Ohio and beyond. 
BW's ever-growing veteran and military student population is a robust and supportive community. Their bonds include fellowship and social activities, as well as sharing the personal triumphs and challenges they face as active, reserve and honorably discharged servicemen and women.
As Veterans Day draws near, they look inward and outward at the hurdles they've faced and successes they've achieved.
Paying it Forward
During a tour in Iraq as a U.S. Marine Corps Reserve combat engineer, Tim Oldani '13, of Elyria, Ohio, swept dangerous routes for landmines, IEDs and booby-traps. Today, he supports veterans through his work as an outreach program specialist with the U.S. Department of Veterans Affairs. 
Oldani, who earned a BA in marketing, is the featured speaker for a special campus Veterans Day event on Nov. 11. His career success includes multiple promotions as well as a forthcoming master's degree in social work.
In looking back, he said he faced a "struggle with the initial transition back into civilian life." He credits a vet center for helping him. Likewise, he praises BW's supportive community for assisting him in moving forward with his education and career goals.
"During my time at BW, I came to appreciate the commitment from staff and administration in creating a veteran friendly campus. I am fortunate to maintain a relationship with the University and am currently working on partnership initiatives that will benefit the many wonderful veterans there.
Achieving His Career Dream
Mike Twigg '14 joined the army at age 38. He was deployed to Iraq and then to Kuwait/Qatar, serving in the role of an army medic.
After his service, Twigg used his GI benefits to fulfill his goal of becoming a VA nurse. He enrolled in BW's accelerated BSN program. Today, he is a medical and surgical nurse at the Louis Stokes Cleveland Veterans Affairs Medical Center. 
In an article by cleveland.com, Twigg describes his special connection with patients. "I understand where they're coming from because I've been there with them."
Being "Part of the Solution"
Serving his country, Jonathan Romano was an explosive ordnance disposal tech in the Middle East. His role was to find and defuse hidden bombs. It was a job that protected the safety of his comrades.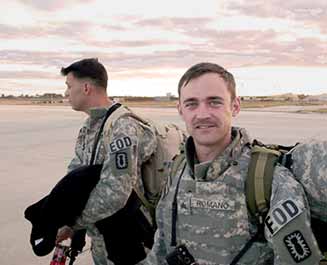 Today he is on following a different career path, but one that also emphasizes teamwork and caring for others. He is enrolled in BW's accelerated BSN program, which he plans to complete next August and then hopefully apply to a nursing career at a Veterans Affairs medical facility.
"I want to be part of a solution," he said in a recent article in the Cleveland Plain Dealer. " I wanted to be part of making it better."
Aiding Homeless Veterans
Justin Groza '04, grandson of Lou Groza, served two tours in Afghanistan with the U.S. Army and one as a Department of Defense civilian employee. He took his experience to heart.
Groza is the founder of a startup company called Logos, which partners with service organizations in Los Angeles to employ homeless veterans.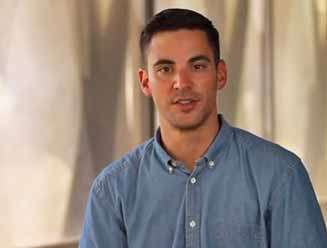 He is engaging community support for this initiative through an indiegogo
Commitment to Military, Veterans
BW's dedication to military veterans and active-duty service members landed the University on the U.S. News & World Report list of "Best Colleges for Veterans."
The ranking recognizes, among other factors, BW's participation in the Yellow Ribbon Program. This status enables qualifying Post-9/11 veterans to attend the University tuition free.
Also impressive is BW's ongoing listing as a Military Friendly School by GI Jobs. BW, which was again named to the list this year, has held this honor since 2008.
The list recognizes schools in the top 20 percent of American institutions of higher learning that offer the best support, flexibility and value for post 9/11 veterans pursuing an education.
Fostering a Welcoming Community
BW's Military and Veteran Support Team is coordinated by OEF/OIF Army Veteran Randy Stevenson. Before coming to BW last year, he worked for the Cuyahoga County Veterans Service Commission as an accredited veteran service officer.
"BW recognizes and understands the many sacrifices our military have endured on behalf of our nation," he explained. "We are committed to providing exemplary support to our veterans as they transition out of military service into civilian life and higher education."