Science, Math and Computing Faculty Complete STEM Leadership Institute
Three Baldwin Wallace faculty from the School of Natural Sciences, Mathematics and Computing, who recently completed the Project Kaleidoscope (PKAL) Summer Leadership Institute at Bishop Claggett Center in Adamstown, Md., will now work to develop BW STEM initiatives in environmental science and computational thinking.
The faculty selected for PKAL by a nationally competitive application process included software engineer Dr. Vinitha Subburaj (Department of Mathematics and Computer Science), biologist Dr. Karen Munroe (Department of Biology and Geology) and geologist Dr. Carrie Davis-Todd (Department of Biology and Geology).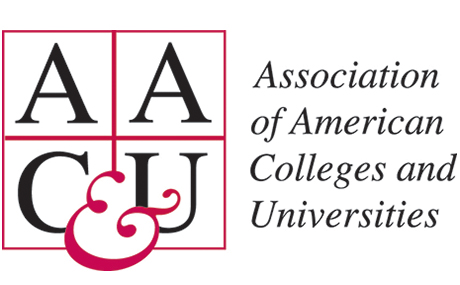 The PKAL Summer Leadership Institute, is designed by the Association of American Colleges & Universities (AAC&U) to provide participants with a distinctive opportunity to develop leadership capacity to act as agents of change in the transformation of STEM in higher education departments, institutions and the nation. Participants were exposed to a carefully coordinated blend of theory and practice related to issues of critical national importance.
The BW participants will now work with faculty colleagues and administration to plan and lead strategic initiatives of importance to the School and University. Davis-Todd and Munroe will lead the creation of a new environmental science program while Dr. Subberaj plans to develop an outreach initiative to introduce students of all ages to "computational thinking."
About Project Kaleidoscope
Project Kaleidoscope (PKAL) is AAC&U's STEM higher education reform center dedicated to empowering STEM faculty, including those from underrepresented groups, to graduate more students in STEM fields who are competitively trained and liberally educated. PKAL also works to develop a scientifically literate citizenry as part of its commitment to principles and practices central to AAC&U's Liberal Education and America's Promise (LEAP) initiative.
Since its founding in 1989, PKAL has been one of the leading advocates in the United States for transforming undergraduate STEM teaching and learning. It has to date empowered an extensive network of over 7,000 STEM faculty and administrators committed to the principles, practices, and partnerships that advance cutting-edge, integrative STEM higher education for all students. To that end, all PKAL undertakings are uniquely designed to foster quality, diversity, and social responsibility.