2015 Music Theatre Grad Makes Broadway History in Les Miz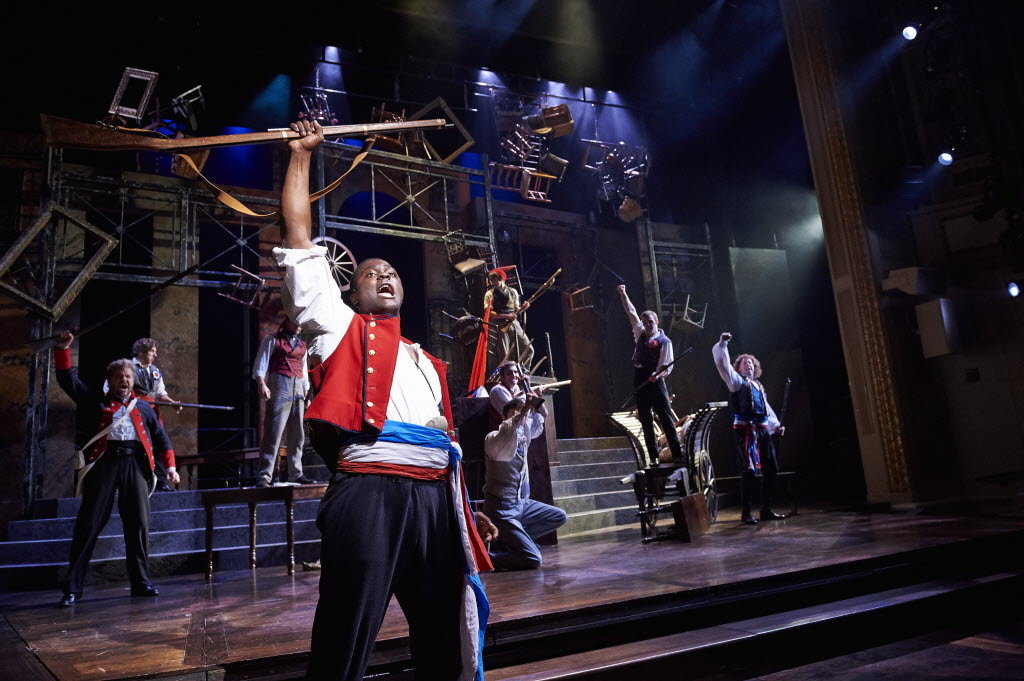 Kyle Jean-Baptiste made Broadway history twice last night as he stepped on stage as Jean Valjean in the beloved Broadway musical "Les Misérables." The 21-year-old tenor, who just graduated from BW's celebrated music theatre program in May, became both the youngest and first African American actor to play Victor Hugo's hero on Broadway, according to the theatre industry's Playbill.com.

Just a day after May graduation, Jean-Baptiste landed in the Les Miz ensemble in the roles of "Constable" and Courfeyrac and as understudy to Ramin Karimloo, the Tony-nominated actor who currently plays Jean Valjean. The July 23 evening production gave Jean-Baptist his first chance to go on as leading man.
"Valjean has been a dream role for me ever since I got involved with music theatre," Jean-Baptiste told Plain Dealer "Pop Diva" Andrea Simakis. "I'd always say, 'Wait until I'm old enough and then I'll play it, be patient.' Next thing you know I'm getting called in for his understudy on Broadway and I'm like . . . wait what?"

Simakis goes on to remind PD readers that "Great Lakes Theater fans got a taste of Jean-Baptiste last fall, when the then-Baldwin Wallace senior played rebel leader Enjolras in "Les Miz" at the Hanna Theatre under the direction of his teacher, Victoria Bussert, head of BW's powerhouse music theater program."
Before bringing that production to Cleveland, Bussert staged Les Miz at the Idaho Shakespeare Festival. This week, The Idaho Statesman also published a  feature story noting that theatre goers in Boise also can say, "We knew Kyle Jean-Baptiste when...," as did the  New London Barn Playhouse in New Hampshire.
"I knew he had star quality – but very little experience," Bussert told the PD about her first impressions of the Brooklyn, New York native at his BW audition. Since then, Bussert added, "He absorbed the training like a sponge!" Bussert believes last night was just the beginning.
"He has the kind of voice that can truly do anything, from the most legit music theater to jazz and rap. I doubt he will ever stop working! But the best thing about him – he has a huge heart, and it shows in his work and his life."