BW TRIO Program Among Oldest in Nation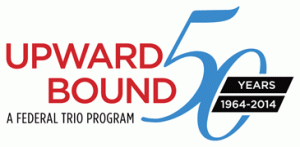 President Lyndon Johnson spoke. Baldwin Wallace listened. That was 46 years ago. Since that time, Baldwin Wallace University has served over 2,100 low-income and first-generation students through its Upward Bound program.
"This year the U.S. Department of Education is celebrating the 50th anniversary of Federal TRIO Programs," said Bonnie Munguia, director of the Baldwin Wallace TRIO Upward Bound Program. "Upward Bound is the oldest of the TRIO Programs. It was born out of President Lyndon Johnson's "War on Poverty" campaign of the 1960s. It addresses educational disparity by giving urban, rural and inner-city students opportunities to advance to college.
"Upward Bound has been on our campus since 1968, making it one of the oldest programs in the nation," she continued. "Today, we boost the educational potential of over 90 Cleveland Metropolitan School District (CMSD) high school students a year by giving them access to college preparatory resources as well as social and cultural experiences at no charge."
This year BW's Upward Bound program graduated 29 students, of which 25 have been accepted and are registered for two- or four-year college at places like Eastern Michigan University, Morehouse College, Bethune- Cookman University and, of course, Baldwin Wallace University.
Developing students to be "accountable, responsible, ready for success"
Upward Bound students are recommended by their high school counselors. Students participate in after-school tutoring once a week and a four-hour Saturday session during the school year. In the summer, they attend a residential camp at BW.
"Upward Bound is an important aspect of BW's commitment to embracing diversity and success for all students," believes Munguia. "Seeing our students transition through the program and learn to be accountable, responsible and ready for success is professionally and personally fulfilling."
The next generation…paying it forward
"I have dedicated my career to education," said Rachael Dunbar '10, '12 MBA, who participated in BW's Upward Bound program as a student at South High School before earning undergraduate and graduate business degrees at BW.
"I worked for CMSD for seven years as an instructional aide before assuming my current position as human capital associate with Breakthrough Charter Schools," she noted. "Through my career, I've helped students with classwork, college applications and essays, and more. Today, I help recruit talented, dedicated teachers for students in Cleveland. My goal is to help as many students as I can."