Sustainability Major Supports Urban Farming and More at WCC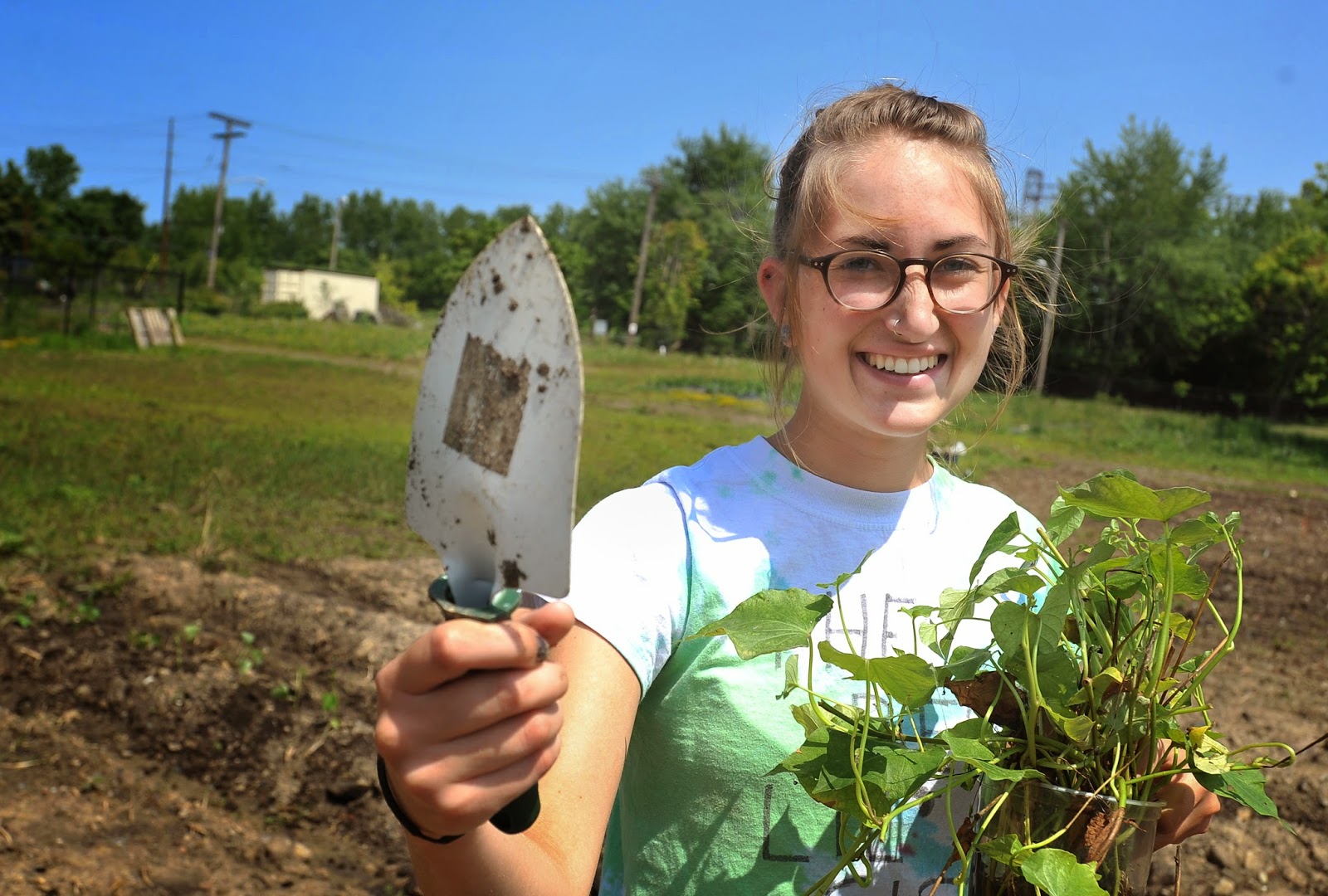 Like many BW students, Maria Curcio '15 has more than one passion... and major. The business accounting and sustainability major has spent the summer interning with the West Creek Conservancy where urban farming, watershed data collection and conference planning have all been part of the experience. WCC is a nonprofit organization that works for a "greener, greater Cleveland," conserving land within Greater Cleveland through a variety of programs.

Curcio has collected data for the the Mill Creek Watershed Action Plan, helped WCC prepare for the biannual Greater Cleveland Trails and Greenways Conference and assisted the farmers at Kinsman Farm, the WCC's urban farm project. At Kinsman Farm, "citizens are able to buy about a quarter acre of land for $250 a year," Curcio explains. "The farmers are required to create a business plan and then farm the land in accordance to their plan. They are then able to do whatever they wish with their produce."

A previous internship at Hyland Software gave Curcio solid experience for her accounting major, while this summer is devoted to sustainability. "Working with a nonprofit is something I ultimately would like to do upon graduation," Curcio also tells us. "The networking and experience I am gaining through my work with WCC will only benefit my future career upon graduation from BW."