BW Students Win "Bad Girl Ventures" Fellowships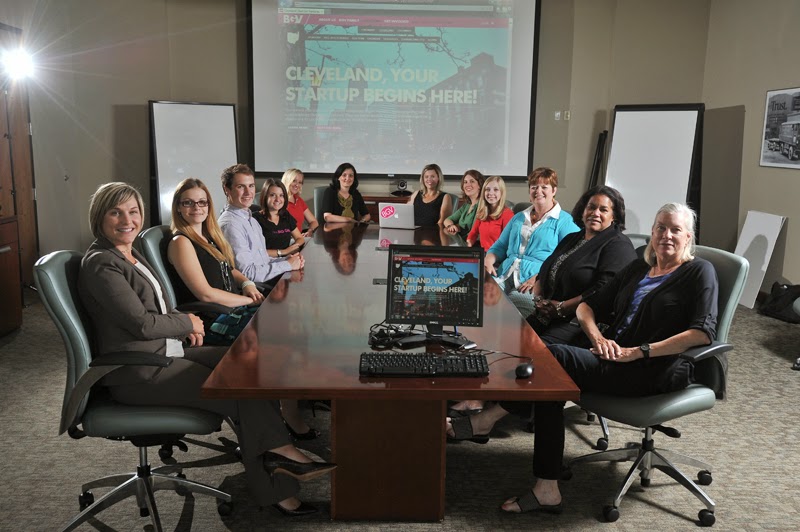 Entrepreneurial-minded BW students and alumni have won fellowships to fund their participation in a series of courses presented by Bad Girl Ventures (BGV), a premier resource for women entrepreneurs in Ohio. This fall, Bad Girl Ventures has teamed up with BW's Center for Innovation & Growth and Blackstone LaunchPad to offer its distinctive training program at BW's Berea campus on Wednesday evenings, and to award fellowships for the first time.
Two student fellowship winners – Casey  Elmore, an MBA in entrepreneurship major (nominated by Mike Nock, BW's Blackstone LaunchPad director) and Allison Longwell '18, a freshman psychology major (nominated by Dr. Ven Ochaya, a professor in BW's School of Business) – attend each weekly class at no charge. Two additional fellowships are shared by BW students, alumni, faculty and staff who rotate in and out of the 10-week program attending such sessions as "Understanding Your Market," "Pricing Your Product or Service," and "Legal Structuring."  

Bad Girl Ventures courses are open to the general public – women and men – at $35/class or $250 for a full pass. BGV is a non-profit educational and micro-finance organization offering education, access to capital and mentorship opportunities to enable women to build and sustain well-managed, profitable businesses.