BW Students Plug into Politics at Candidates Forum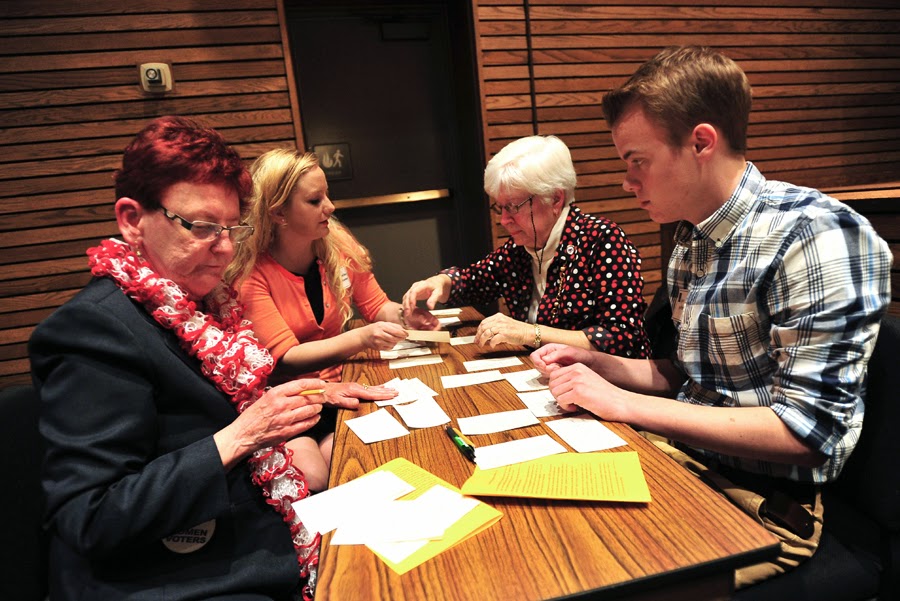 Baldwin Wallace students had a hand in promoting voter education in the run up to the November election. The BW Political Science Department and the League of Women Voters of Greater Cleveland co-hosted a free forum featuring Cuyahoga County Executive candidates, Republican Jack Schron and Democrat Armond Budish on October 15.
Student volunteers representing the College Democrats and College Republicans plugged into the event at Kulas Musical Arts Buildings working as ushers and screeners, collecting and sifting through audience questions for moderator Pam Smith to pose to the candidates. Broadcasting majors were on hand to support the WBWC, 88.3 The Sting live radio broadcast and the BWTV recording of the forum.
A recap in The Cleveland Plain Dealer noted that both candidates "sharpened their attacks" in their final joint meeting before election day. WTAM radio also covered the forum, noting "fireworks" over the battle on expanding voting rights.