Media Taps BW Students, Prof for Midterm Election Coverage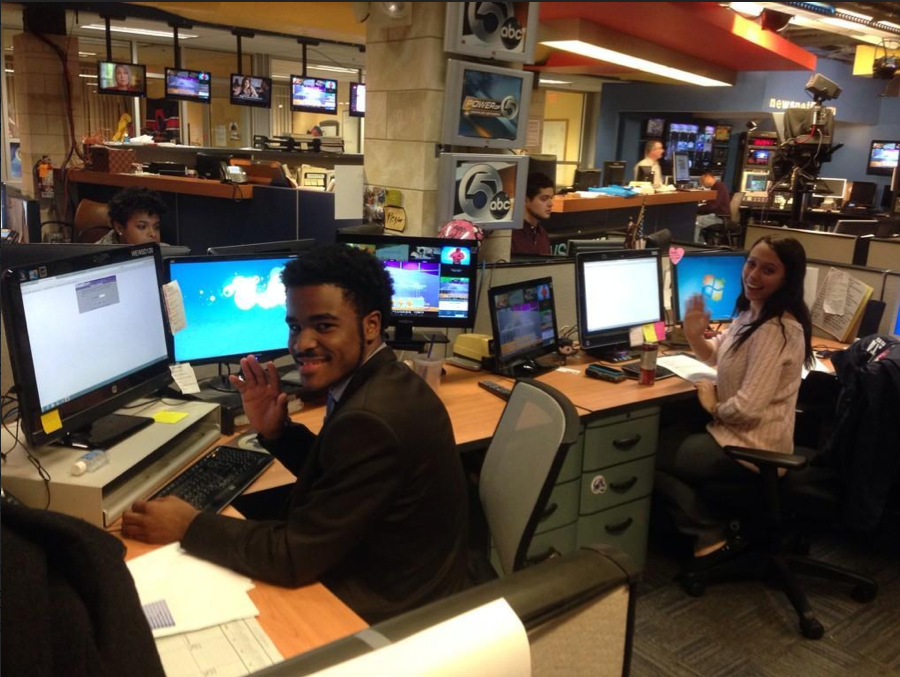 BW students, Marvin Williams '18 and Stephanie Starek '15, were in the thick of election night coverage this week. The two political science majors worked in the WEWS-TV studios to collect and process midterm voting results for Newschannel 5 viewers.
As a go-to expert on the Ohio political landscape, BW political science professor, Tom Sutton serves as political analyst for WEWS, the Cleveland ABC affiliate, and he appeared in TV-5 news stories both forecasting the turnout and evaluating the results on election night.
Dr. Sutton also was one of the political pundits asked to break down and scrutinize the results for The Jasen Sokol Show on WAKR radio in Akron and for The Sound of Ideas on WCPN 90.3 (ideastream), the Northeast Ohio National Public Radio affiliate.
Among his insights, Sutton finds "interesting" the "common ground issues" that are said to be on the table for a Republican Congress and Democratic President to take on in the next two years, including tax reform and budget reform.
"All eyes are on 2016," he notes, "and it could play into the Democrats hands if nothing gets done and they are able to run against a 'do-nothing' Republican Congress."