BW Senior Takes Summer Studies to Peru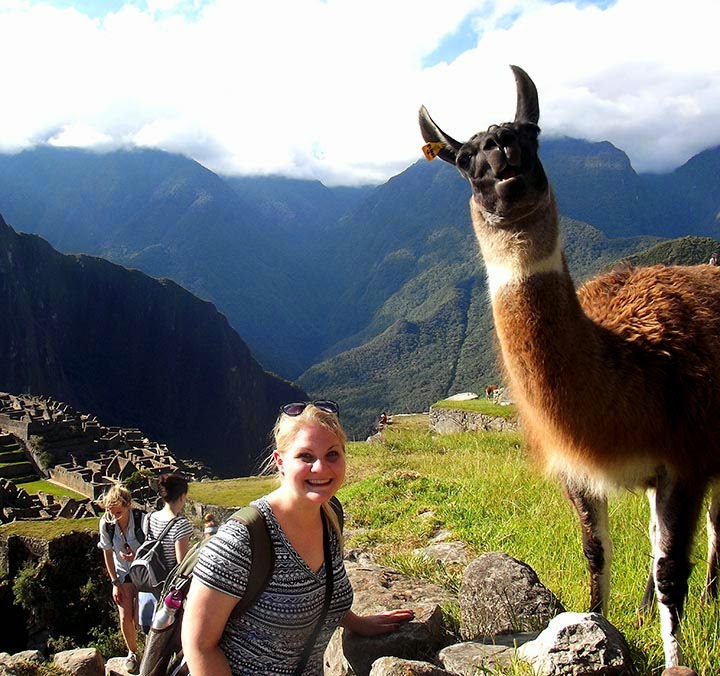 Amanda Van Gilder '15 broke international boundaries this summer as she assisted as a researcher with Aporvidha, a human rights firm located in Cusco, Peru.
An international studies and Spanish double major from Akron, Amanda conducted interviews and reviewed academic resources to explore issues relating to human and indigenous rights in the Peruvian city.
"Knowing I would have access to large amounts of research, I figured I could take and elaborate on what I learned from [Dr. Judy Krutky's Capstone seminar] and look at national security from a social and human rights perspective," she explains. Hands-on experience was crucial in making her time this summer special, she says, as she was able to interact face to face with members of marginalized and indigenous communities.
Back at BW, she intends to carry her passion for Peru's social issues into her studies by turning her findings into an Honors Program thesis. Amanda is also involved as a BW CIG fellow and has assisted refugees through an internship with the International Institute of Akron. After graduation, Amanda plans to continue her education pursuing a Master's degree in International Development.