Rising Senior Making a Difference in Costa Rica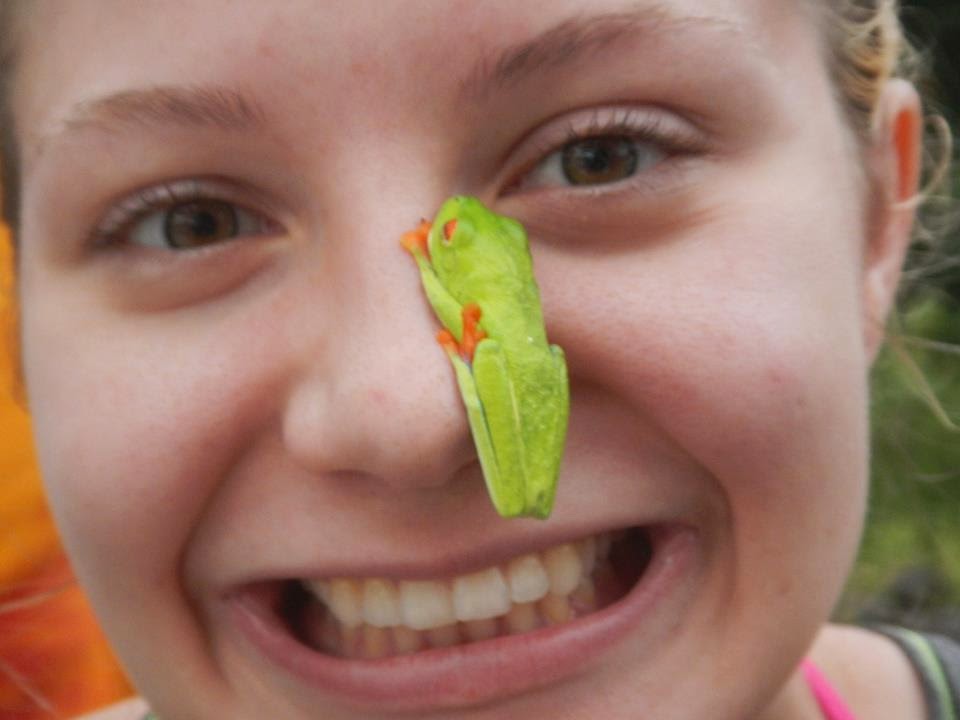 Maddy Simboli '15 is spending part of her summer interning with a nonprofit in Costa Rica. The BW International Business and Spanish double major is volunteering for the San José-based Rahab Foundation, which helps rehabilitate men, women, and children that have been affected by or involved in the sex trade.
Maddy is also "Crowdrise" fundraising for a Rahab Foundation youth camp that focuses on preventing the commercial sexual exploitation of minors. "My work here has been very fulfilling, and my Spanish has improved a lot," she tells us via email. "I am very excited to return this fall and share my experiences with everyone at BW."
As part of her International Study Abroad (ISA)experience, Maddy, who hails from Grafton, Ohio, has also enjoyed some time exploring Costa Rica and interacting with the wildlife. "I am enchanted by the wildlife here," she writes.
Maddy even went for a hair-raising bungee-jump while sporting her best Baldwin Wallace gear. You'll need to read the BW inscription on her sweatshirt upside down in the YouTube video linked below!
Current BW students intrigued by Costa Rica as a study abroad destination should note thatBW Explorations/Study Abroad is currently accepting application for the Spring 2015 Discover Costa Rica program that will be led by BW Biology professor Dr. Chris Stanton in conjunction with ISA.