BW SigEp "Big Brother" Featured on Magazine Cover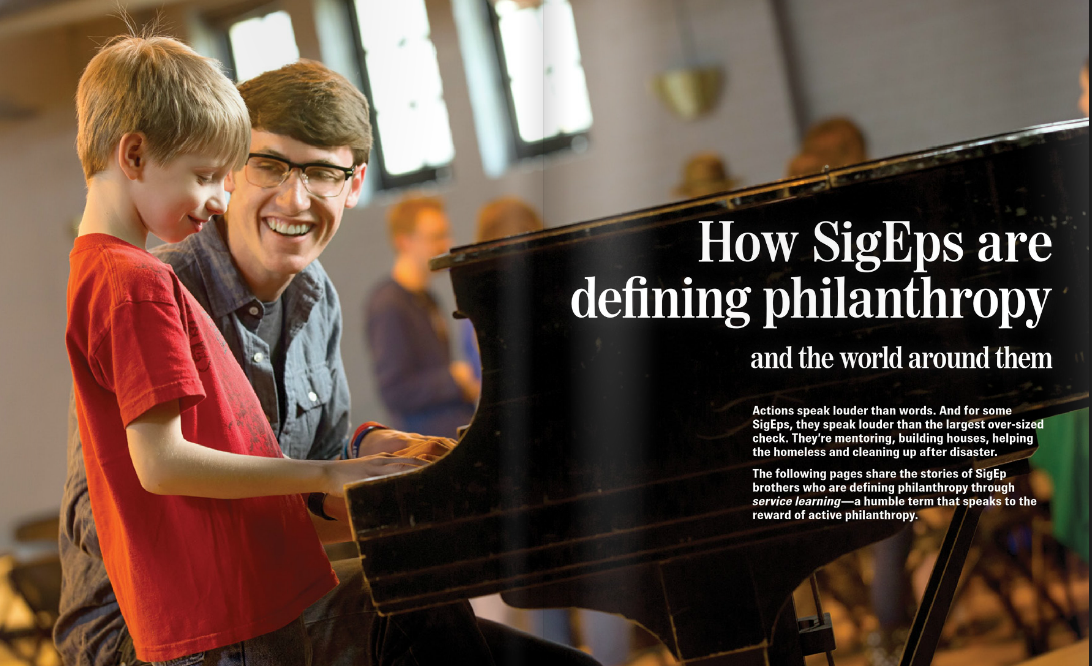 Rising BW junior Nick Traverso '16 is featured in a cover story for the spring 2014 issue of SigEp Magazine."How SigEps are Defining Philanthropy and the World Around Them" explores the transformation Traverso experienced through involvement in Big Brothers Big Sisters (BBBS), the national service and philanthropic partner for his fraternity, Sigma Phi Epsilon.
Traverso was among a group of BW students who mentored a group of school-aged children who visited BW's Berea campus on a weekly basis starting in the Fall. Traverso told the magazine that the experience "changed the way I look at a lot of things. Being a big brother makes you think about every little thing that you do because you want your little brother to see you making the right decisions."