New Vice President for Enrollment Management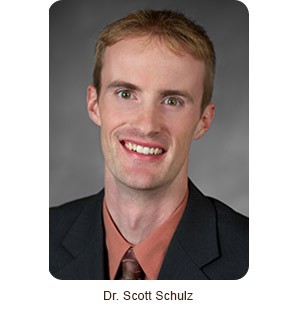 Baldwin Wallace University has named Scott Schulz, Ph.D. as Vice President for Enrollment Management.
Schulz comes to the cabinet-level post at BW with a background as a researcher, policy expert and successful leader in the recruitment and retention of students. His appointment at BW begins on January 1, 2015.
Proven Leadership and Passion for Students and Families
Schulz has served as Program Director at the University of Southern California's Center for Enrollment Research, Policy, and Practice, and most recently as Dean of Enrollment at St. Martin's University in Lacey, Wash. where he recruited the strongest academically prepared class in the institution's history, improved retention rates, grew the enrollment of transfer students, and attracted a more geographically and racially diverse freshman class.
"Scott brings strong national leadership on enrollment management best practices, as well as a personal passion for supporting and meeting the needs of students and families," said President Robert Helmer. "We look forward to welcoming him into the BW community."
Education, Research and Policy Experience
Schulz serves on the Pacific Northwest Association for College Admission Counseling (PNACAC) Admission Practices Committee, and The College Board Task Force for Admissions in the 21st Century. He earned his undergraduate and graduate degrees at The University of Arizona, where he focused his doctoral work on analyzing the enrollment priorities and recruitment strategies of master's level institutions.
After completing his Ph.D., he also conducted a study on the eligibility of Arizona high school students for admission to the state's public universities. At USC, Schulz produced and hosted a monthly podcast for the university's Center for Enrollment Research, Policy, and Practice.