Religion Students Appear with Noted Theologian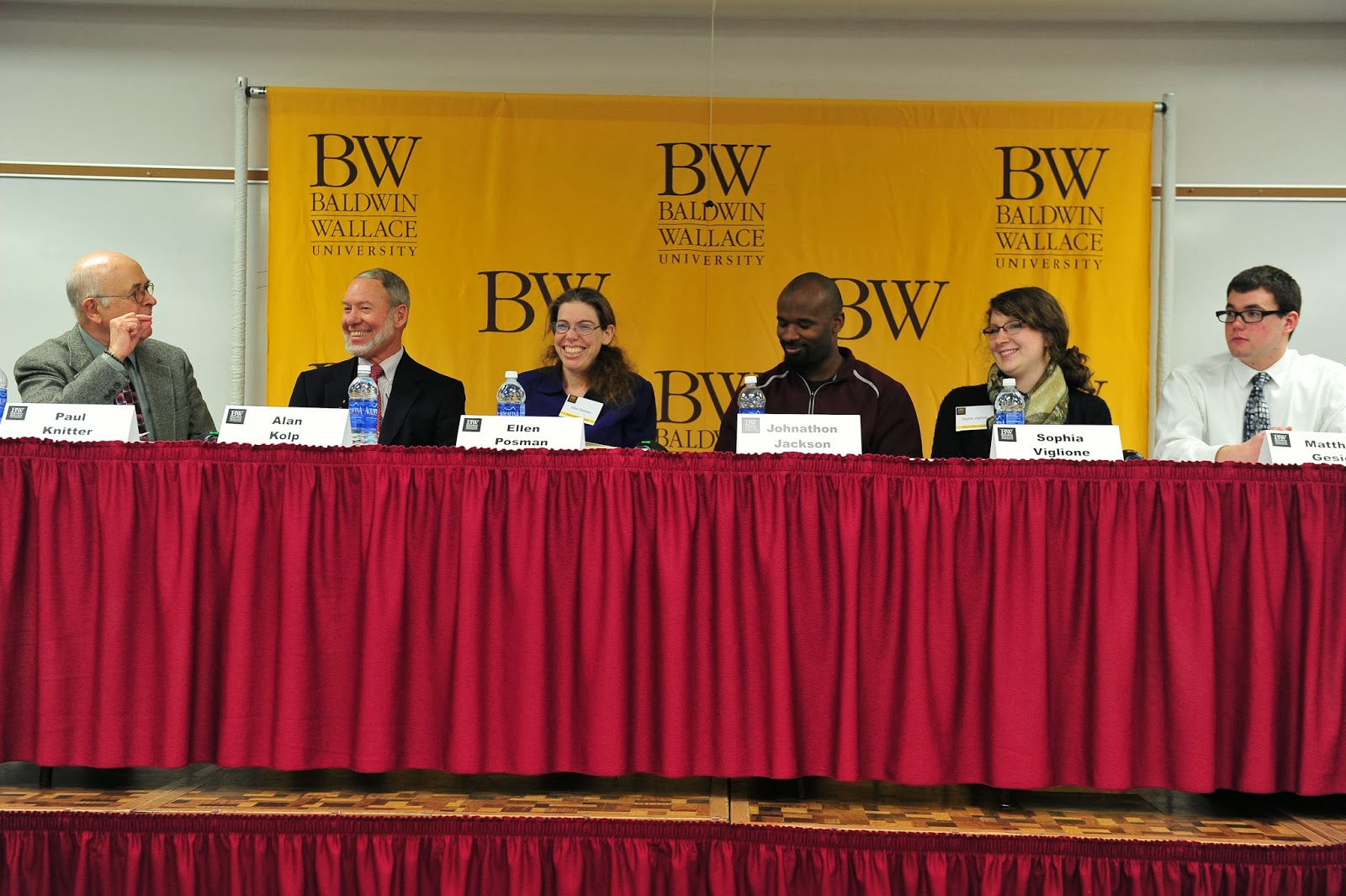 BW students Matthew Gesicki '14, Johnathan Jackson '15, and Sophia Vigliane '14 recently had the chance to appear alongside a renowned author and theologian. The three students, all majoring or minoring in religion, were featured in a panel discussion with Dr. Paul Knitter, from Union Theological Seminary and BW professors, Dr. Alan Kolp and Dr. Ellen Posman. The group discussed the topic of "The Promise and Perils of Religious Pluralism."
Knitter, author of Without Buddha I Wouldn't Be a Christian was on campus for BW's Faith & Life Lecture series. The panel was the final event in the two-day series.