Project Linus Brings Students Together in Service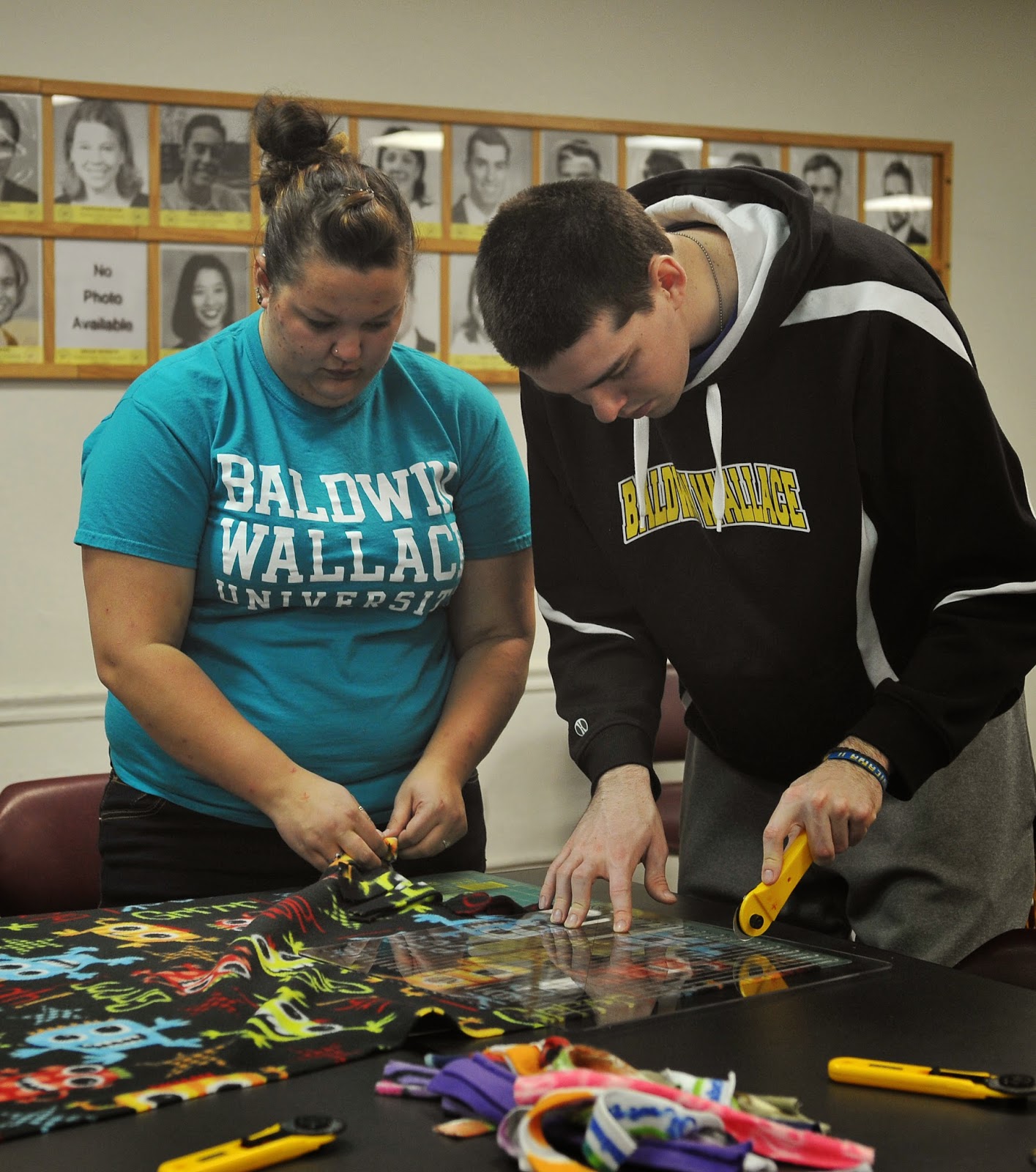 The Office of Community Outreach (OCO) recently partnered with Project Linus to provide "security through blankets."
After reaching out to the Baldwin Wallace community, OCO was able to raise more than $1,700 to buy supplies, including a mountain of soft colorful fleece fabric.
Students came together on a recent Saturday to cut, tie and construct more than 200 blankets, which will be distributed to local children who are ill, traumatized, or otherwise in need.
On the OCO Facebook page, you'll find an entire gallery of colorful photos from the Project Linus.