Political Science Prof at All-Star Conference on Women in Politics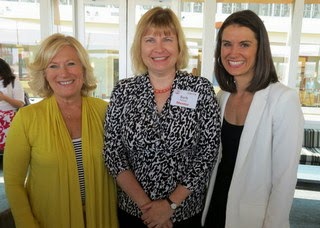 BW political science professor Barbara Palmer's passion for women and politics took her to Washington D.C. this month, where she was featured as a speaker on the history of women running for office during the Young Women's Leadership Summit sponsored by Running Start.
She's pictured here with Krystal Ball, host of MSNBC's The Cycle, and Jayne Atkinson, who plays Secretary of State Catherine Durant on the popular Netflix original series House of Cards; both appeared on a panel exploring the way women in power are portrayed on TV.
Palmer, who also co-authored Women and Congressional Elections: A Century of Change, is on the advisory council for Running Start, which aims to increase the participation of women in elected leadership roles by educating young women and girls about the importance of politics.