President Nominates BW MBA Grad for Key Social Security Post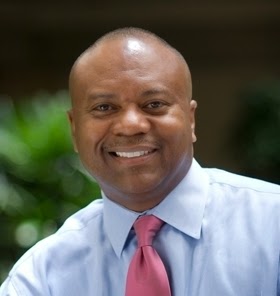 President Barack Obama has announced his intent to nominate a BW MBA graduate to a key post in the U.S. Social Security Administration. Andrew LaMont Eanes '92 is the President's pick for Deputy Commissioner of Social Security.
Eanes nomination was among a series of appointments announced this week in a White House press release. President Obama is quoted as saying, "I am grateful that these impressive individuals have chosen to dedicate their talents to serving the American people at this important time for our country."
Eanes told cleveland.com that the BW MBA program helped to prepare him for a successful and varied career path. "It was a fine program," Eanes said. "You went through all classes with the same people."
Eanes has been Vice President of Agile Government Services Incorporated, an Overland Park, Kansas-based technology firm, since 2012. Previously, Eanes was Chief Operating Officer of Dynis, Chief Operations Officer of BT Conferencing, Executive Vice President of IT/Services Operations with Premiere Global Services and Vice President and General Manager at Sprint, Inc.