Political Science Professor Talks Ukraine on Alumnus' Radio Show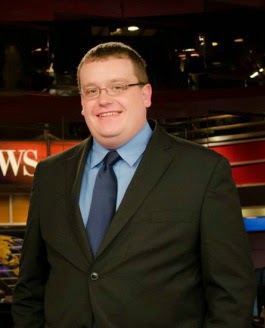 Political Science and International Studies professor Dr. Judy Krutky joined BW alumnus Jasen Sokol '11 on his Akron talk radio show to discuss the latest developments in Ukraine.
In the clip, Dr. Krutky explains how recent sanctions will affect the situation between Russia, Ukraine and neighboring nations.
By the way, The Jasen Sokol Show is a recent addition to WAKR's lineup, debuting in late February. Jasen's background, studying political science and broadcasting at BW, came together for his recent interview with Dr. Krutky. In his online biography, Jasen attributes the discovery of his passion for radio while working for WBWC The Sting. He minored in Broadcasting/Communications at BW and went on to earn a Master's degree from Kent State.
In addition to hosting his new midday radio show, Jasen serves as the morning news editor for AkronNewsNow.com and RCRG. You can also catch Jasen delivering morning traffic reports for 1590 WAKR, 97.5 WONE, 94.9 WQMX and 107.3 The WAVE in Cleveland.