Infectious Disease Lab puts BW Nursing Students in the Spotlight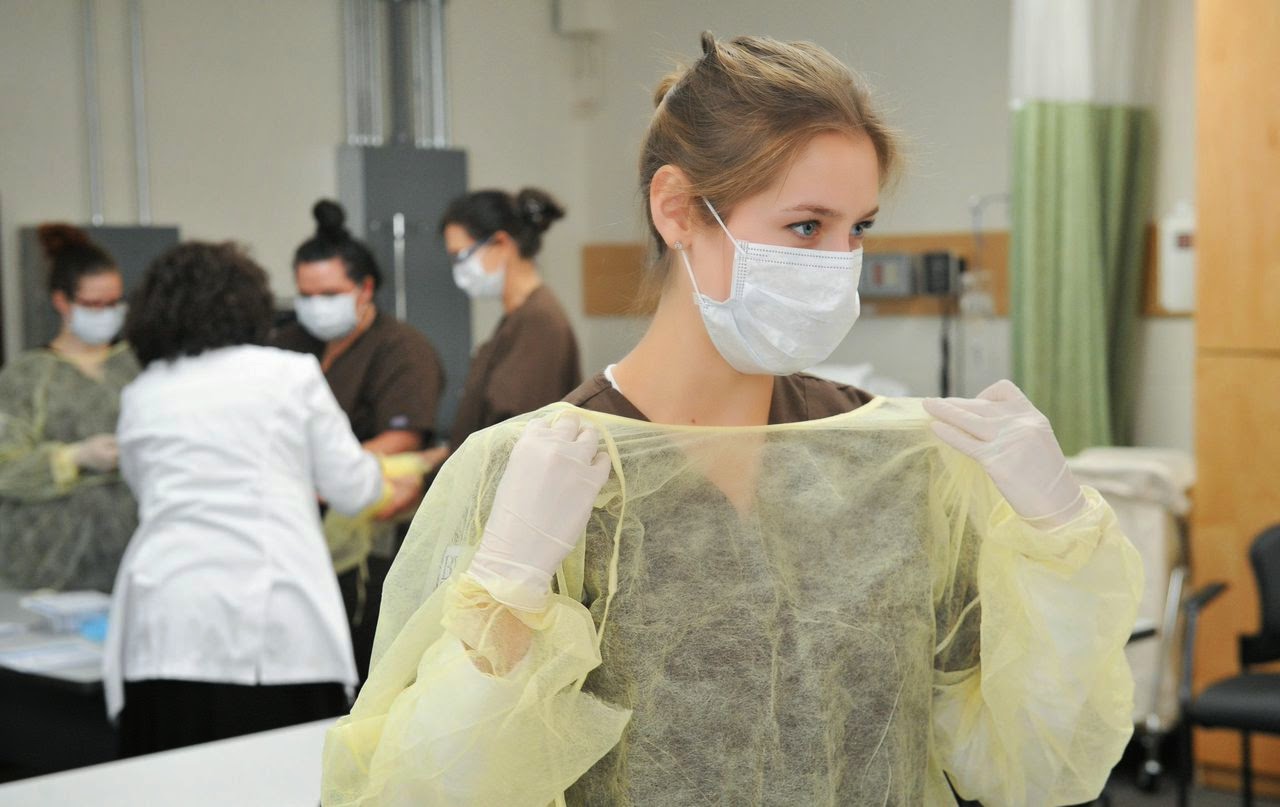 BW's nursing program is demonstrating leadership in providing proactive training on personal protection and infection prevention measures for nursing students.
As the healthcare community in Northeast Ohio responded to the news that a nurse who contracted Ebola from a patient had recently traveled to and from the region, a timely lab for BW nursing students drew all four Cleveland television stations and National Public Radio (NPR) affiliates. 
BW's Accelerated Bachelor of Nursing (ABSN) program faculty quickly set up the special lab on Friday to prepare BW nurses-in-training.
Lab exercises reinforcing the proper sequence for putting on personal protective equipment, as well as CDC guidance for infection prevention, and control recommendations for hospitalized patients with known or suspected Ebola Virus Disease, were highlighted on NPR affiliates WCPN 90.3 ideastream and WKSU, and in televised reports on WEWS-Newschannel 5, WJW-Fox 8, WKYC-TV, WOIO/WUAB 19/43 and WVIZ-TV. The 19 Action News report was also aired in markets across the country including Atlanta, Cincinnati and Kansas City. A short version of the WCPN report also aired on NPR News, picked up by affiliates coast to coast.
Nursing faculty say BW is keeping up with the latest CDC guidance which is evolving in response to the Ebola cases in Texas. BW has ordered additional personal protective equipment to add to future protocol training, including face shields and neck protection. They say nurses are on the frontline of caring for these patients and it's critical that BW equip them with the latest tools and knowledge to stay safe.