Baldwin Wallace Offers Ohio's Only Undergraduate Major in Public History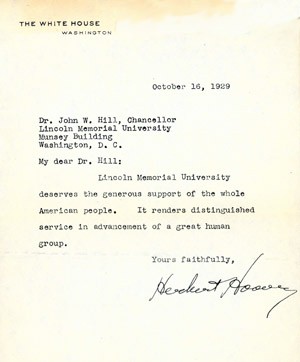 Applied history program will give students hands-on experience, including work in the University archives and special collections where recent discoveries included letters from President Herbert Hoover and Albert Einstein.
Baldwin Wallace University will offer Ohio's only undergraduate major in public history beginning this fall. Also known as "applied history," public history offers a non-teaching history career pathway by combining the traditional study of history with practical skills like archival research, information management, writing, digital media, web design and more.
"This is the program for someone who loves and wants to study history, but is afraid they won't be able to get a job," said Indira Gesink, chair of BW's Department of History. Practitioners employ historical analysis, digital technology, research, documentation and archival techniques.
Experiential Learning from the First Semester
The BW program, which follows National Council on Public History guidelines, will emphasize internships and hands-on experience.
"Our students will be working in the University archives, doing research that is mentored by a professional from the very first semester," said Gesink. "BW's Northeast Ohio location will give our students access to museums, historical societies and other opportunities to fulfill the program's required internship."
History Geeks, Herbert Hoover and Albert Einstein
Gesink said BW's own vast archives and special collections offer a treasure trove of history waiting to be discovered, interpreted and put to work for the public.
Recently, BW librarian John Curtis noticed a secret pocket in the back of an old book and found a letter written by U.S. President Herbert Hoover tucked inside. A year earlier, Curtis discovered a short letter signed by Albert Einstein. "For a history geek those discoveries are huge," Gesink said.
The National Council on Public History says those "history nerds" who go on to become public historians "come in all shapes and sizes" and include consultants, museum professionals, government historians, archivists, curators, preservationists, librarians and policy advisers, among many other job descriptions.