Neuroscience Major Conducts "Drop-Dead" Research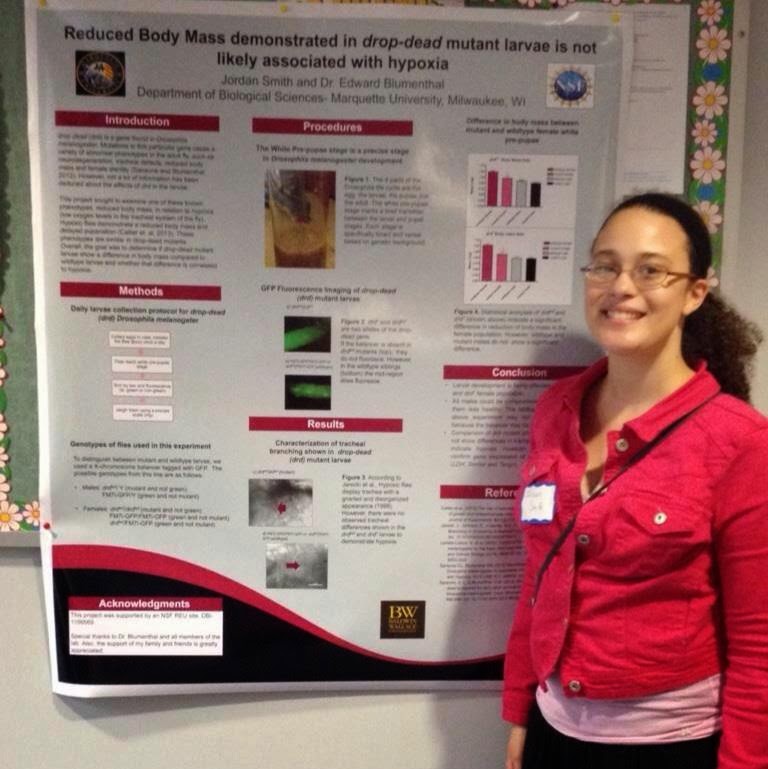 Jordan Smith '16, a BW neuroscience-biology major, spent 10 weeks of her summer break participating in a National Science Foundation-sponsored Summer Research Program in the Biological Sciences Department at Marquette University, Milwaukee, Wis. Jordan's main research focus was to determine whether fruit flies with a gene mutation called "drop-dead" experienced hypoxia or the absence of oxygen.
The rich research program experience for Jordan and 18 other young scientists included weekly journal clubs and social activities, and culminated in a symposium for the students to present their research.
Jordan was mentored in her summer work by Marquette biology professor, Dr. Edward Blumenthal.