Passion for Sheepherding Dogs Lands BW Professor in the News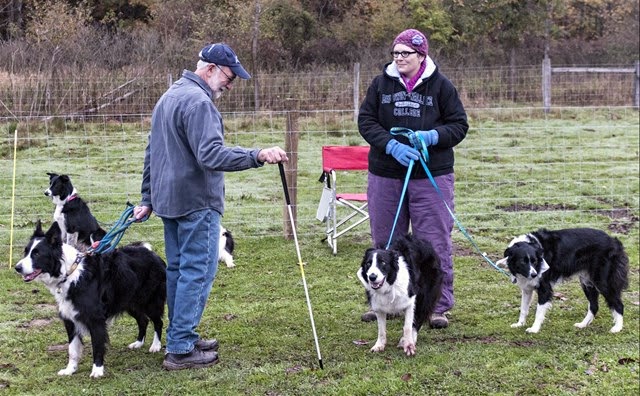 Edie Steiner, renowned lecturer of music therapy in BW's Conservatory of Music, has numerous academic achievements, but it is her unique hobby outside of the world of academics and music that recently put her in the limelight.
Steiner is an avid competitor in stock dog trials with her two border collies, Modibo and Rudy. She has been a sheep dog trainer for nearly ten years at The Spicy Lamb Farm, located on 12 acres in the Village of Peninsula in the heart of the Cuyahoga Valley National Park. Steiner studied under Cappy Pruit, Kelly Malone, and Kyle Smith and is the farm's local stock dog trainer.
Spicy Lamb Farm recently held its third annual Cuyahoga Valley Sheep Dog Trials, and The Akron Beacon Journal highlighted the sanctioned herding competition focusing on Steiner and her two border collies. Eleven-year old Modibo did not compete, but simply helped herd the sheep back in to the holding pens during the competition, while Steiner's seven-year-old Rudy participated in the trials along with about 35 other border collies.