BW Student Performers "Light It Up" at Dazzle the District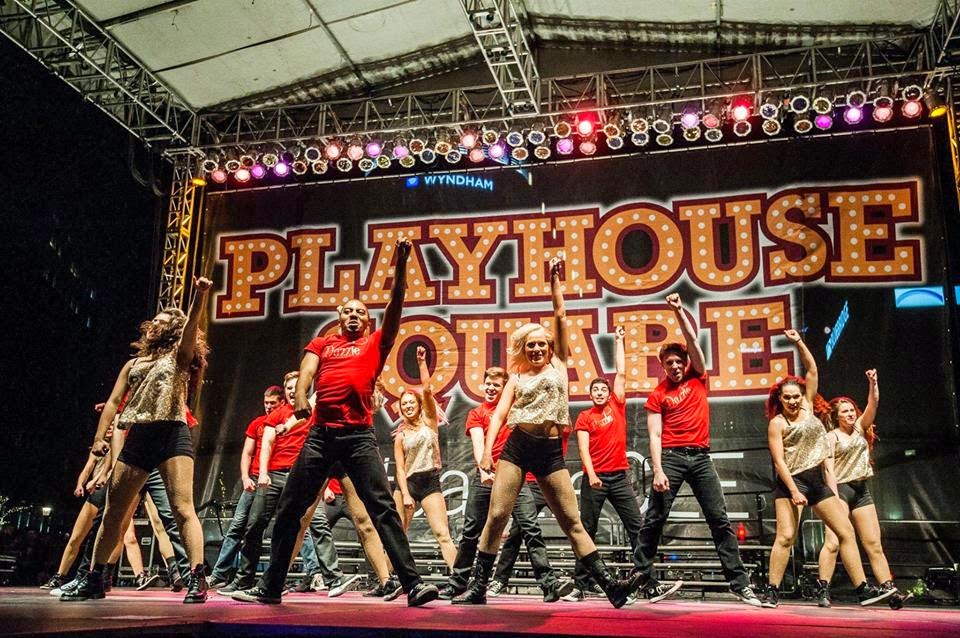 When PlayhouseSquare, the second largest theatre district outside New York City, planned its recent Dazzle the District event, Baldwin Wallace University Music Theatre students were among a select list of performers invited to entertain nearly 20,000 people who jammed the district for Dazzle. The event celebrated the lighting of the largest outdoor crystal chandelier in the world, part of a district revitalization effort.
Follow this link to watch a replay of the BW performance taken from live coverage by WEWS-TV. The link is cued to play at 7:10 mark, where BW's "Light it Up" song and dance number takes the stage and wows the crowd!