Music Therapy Alum featured in the Plain Dealer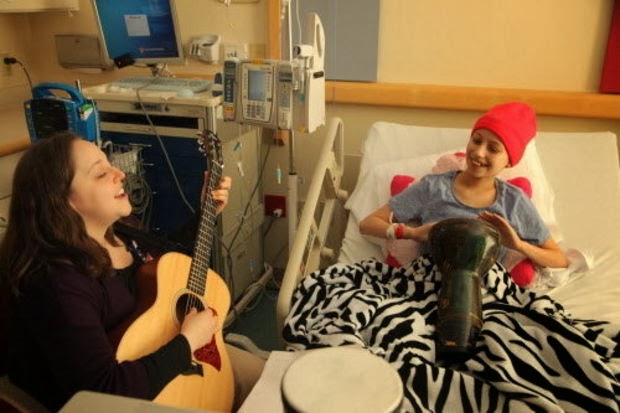 BW Music Therapy graduate Jennifer Walker was featured in the Plain Dealer on Monday in anarticle that details the benefits of music therapy to adolescent cancer patients. Walker, who works at UH Rainbow, Babies and Children Hospital as a Pediatric Music Therapist, was pictured in action as she sang alongside a Strongsville resident.
The article explains a recent study published in the American Cancer Society journal that gives added proof to the positive affects of music therapy programs on adolescent care. Walker contributed her thoughts and personal experience to the story saying, "[Children] start to feel like they have a voice in their process. It's important for them to be able to express themselves."