MBA Grad Builds Business Success Through Space Technology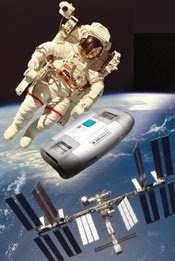 The success story of BW MBA grad Daryl Laisure was recently highlighted by The Plain Dealer. Laisure is president and chief executive officer of ZIN Technologies of Middleburg Heights, a company that is "helping to map the world, recycle water in spaceships, test patients' blood from afar and much more," according to a recent PD profile on the award-winning company.
ZIN partners with NASA, Cleveland Clinicand others to develop space technology with benefits for humans. Laisure tells the newspaper, "Many benefits to mankind have come from science for the sake of science. You can't always know the end when you start."