Lanigan Named Chair of Business Administration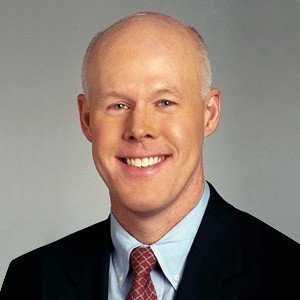 John P. Lanigan, Jr., Director of the Baldwin Wallace University Center for Innovation and Growth, has been named to head BW's Division of Business Administration. He succeeds Linda Bluso, who is leaving to pursue other opportunities in business and law. The appointment is effective March 31. Ms. Bluso will be available to assist with the transition.
BW President Robert Helmer also named Lacey Kogelnik as Interim Director of the Center for Innovation & Growth.  She has served as the Center's Growth Practice Director since 2011.
"We are grateful for the leadership Linda Bluso has provided during her time here," said President Helmer. "In just under three years, she has led efforts to reshape the physical setting for our programs, refine our academic programs in business and to connect the business community and our alumni with our business program. She also has provided helpful insights for strategic planning for the business program and the broader university. We wish her well."
BW MBA Alumnus Forged Successful Business Career
"At the same time, we are fortunate to have a person of John Lanigan's talent and stature to lead this important program forward," Helmer added. "He brings an impressive background of leadership in military service, large publicly-held companies and a technology start-up that will serve us well in this important position."
Before coming to BW last year, Lanigan retired as Executive Vice President & Chief Marketing Officer for BSNF Railway Company, a Berkshire Hathaway company headquartered in Fort Worth, Texas.
A graduate of the U.S. Coast Guard Academy, Lanigan earned his M.B.A. from Baldwin Wallace University. His business career has been marked by creativity, relationship building, high level strategy and an unswerving focus on results.
During his 16 years with Schneider National, Inc., the largest full-truckload motor carrier group in the United States, he held a series of increasingly responsible positions. As Chief Operating Officer for Schnieder and a wholly owned third party logistics services company from 1999-2000, he was responsible for more than 20,000 employees and annual corporate revenue in excess of $3 billion.
As President and CEO of Logistics.com, Inc. from 2000 to 2002, Lanigan led a venture-capital-funded logistics software company that then was sold to Manhattan Associates, a publicly traded logistics software firm.
In 2003, he moved to BNSF Railway Company, a Fortune 200 company. As Executive Vice President and Chief Marketing Officer, he was responsible for sales, marketing, customer service, economic development and business unit support for the largest freight railroad in the United States during a period in which annual revenue increased from $9 billion to $20 billion.
No Stranger to Higher Education
Lanigan is no newcomer to higher education. He served for nine years on the University of Texas at Arlington College of Business Advisory Board, including two years as its president, and was a member of the BW Board of Trustees from 2010-11. He also has been a guest lecturer on business topics at BW, University of Wisconsin, University of Georgia, Georgia Tech, MIT, U.S. Coast Guard Academy and others. For the past year, he has directed the Baldwin Wallace University Center for Innovation and Growth.
CIG Leadership Continues
President Helmer added, "I am pleased that Lacey Kogelnik has accepted the appointment as Interim Director of the Center for Innovation and Growth. Lacey has been a key member of the strong CIG team these past years and I have no doubt that she will continue the important work of the Center. I know that as she continues to work with external partners she will also be striving to ensure that CIG touches the lives of all of our BW students."