BW Lambda Chi Alpha Receives Charter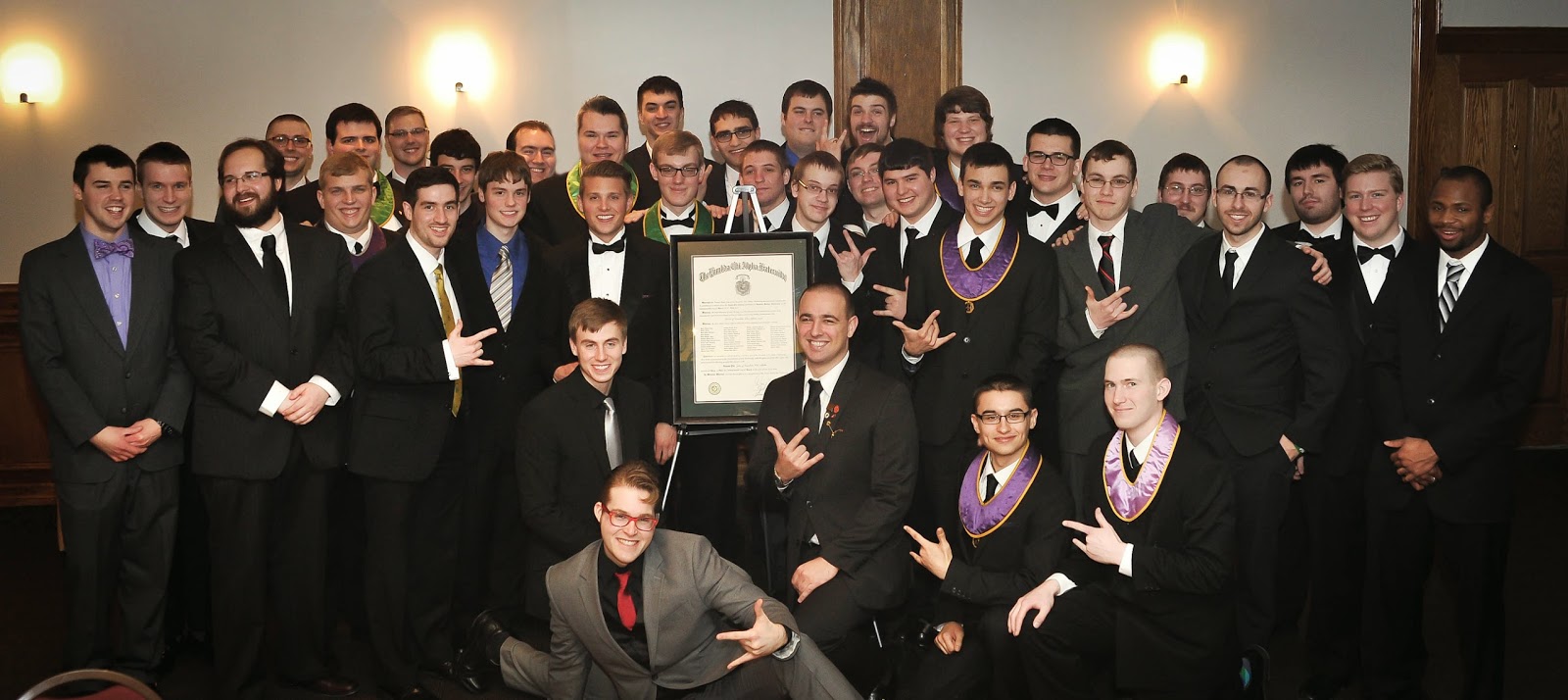 The BW colony of Lambda Chi Alpha is a colony no more. Over the weekend, the chapter received their charter, a written document from the Lambda Chi Alpha headquarters by which a colony, an experimental body of a Greek organization awaiting recognition, is made into a chapter and is given chapter rights and privileges.
Since 2010, the BW members of Lambda Chi Alpha have been working hard to earn their charter. Many of the fourteen members who founded the colony four years ago have graduated, but three founders are still on campus: Zachary Frese '14, Kenneth Kosovich '14, and Steven Fasone '14.
"It's been a lot of hard work," says Frese, "but now that we have chartered we can start growing as a chapter and start giving back to BW more. Lambda Chi has a long history at BW and we hope to continue our legacy far into the future."
The chapter is now able to personalize the  floor in Heritage Hall, and will be able to have fraternity letters placed on the side of the building. As they said during Greek Sing 2013: "We've been charter, we're here to stay."