BW Names New Chief Communicator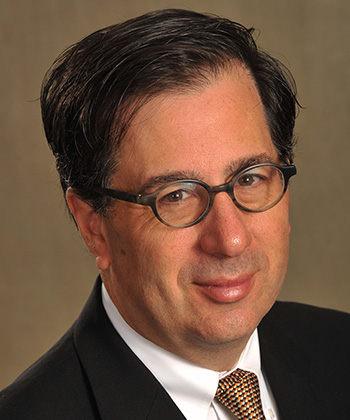 Baldwin Wallace University has named Dan Karp as assistant vice president and director of University Relations.
Karp, who currently serves as executive director, Creative Services at Kent State University, will provide leadership, strategy and oversight for BW's public information, sports information, publications, marketing, web content, institutional advertising, photography, video and major special events. The appointment begins Sept. 2.
Accomplished Track Record
A 1987 graduate of Kent State, Karp most recently led an award-winning creative communications team at his alma mater. He previously served as creative director at Wyse Advertising where he worked with hundreds of national clients to create results-driven advertising, direct marketing, collateral and environmental graphics.
Karp began his communications and marketing career in Chicago at a small design studio focused on identity programs, annual reports and packaging. Through the years, he also has been invited to share his creative marketing expertise as a guest speaker for client audiences and local marketing associations.
Active in the Local Community
A resident of Berea, Karp has been active in the local community as artistic director for the Berea Arts Fest, board member for Lutheran Outdoor Ministries in Ohio and member of Bethel Lutheran Church in Middleburg Heights. He and his wife, Merri, have three children -- two in college and one entering the 9th Grade in the Berea City Schools.
"Although we conducted a national search, BW found the right, accomplished professional right in our backyard," said Richard Fletcher, BW senior vice president, who chaired the search committee. "Dan brings superb communication skills, a wealth of creativity and a keen understanding of strategic marketing to BW."
"Tell the World About BW"
Karp succeeds George T. Richard, who retired August 5 following three decades of outstanding service under the leadership of four BW presidents.
"I have big shoes to fill and a great university to serve," said Karp. "The Baldwin Wallace community, which fosters tangible student successes day in and day out, deserves recognition. I'm eager to help my new colleagues tell the world about BW."