Investment Club Visits the New York Stock Exchange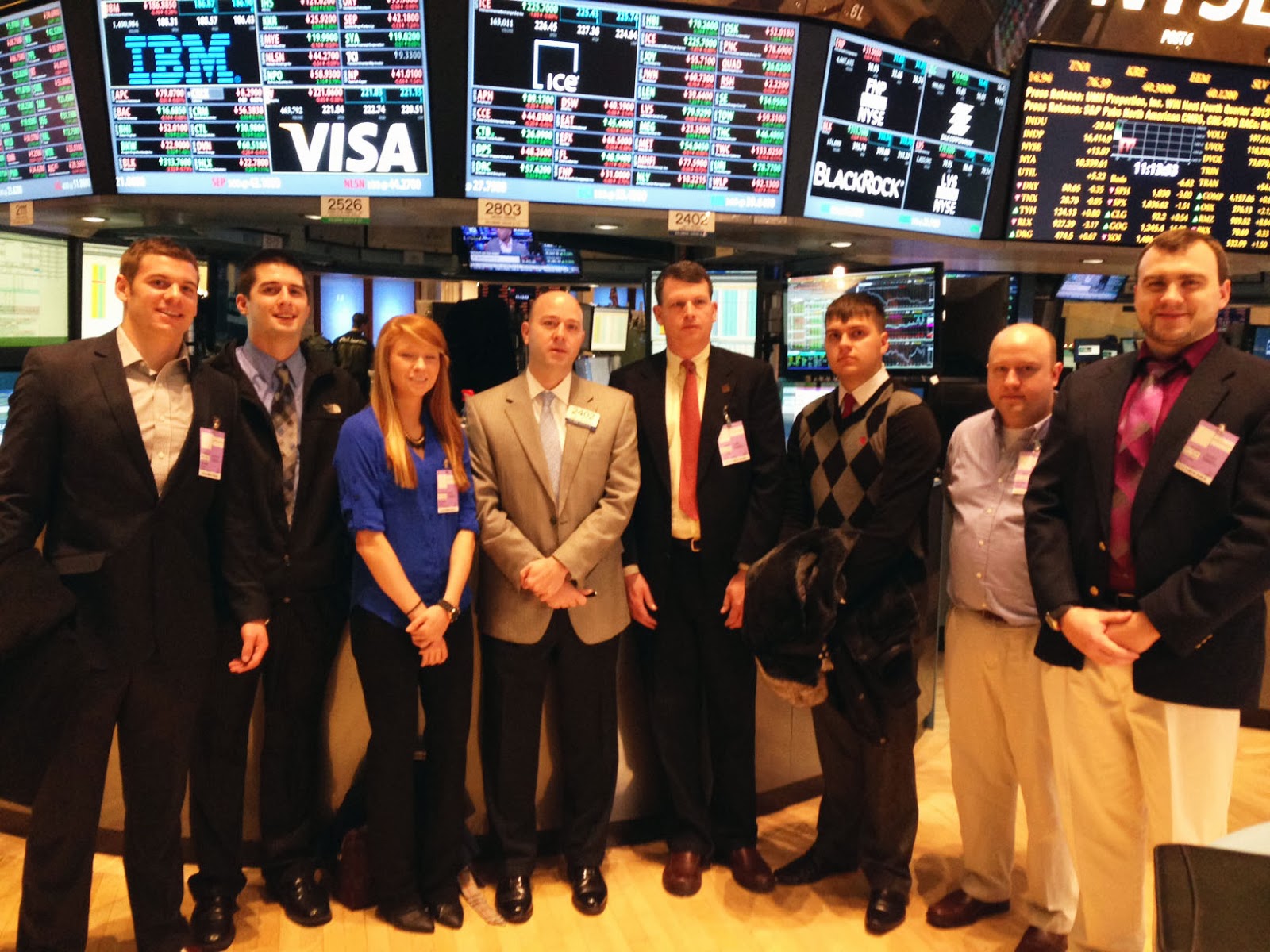 Students at BW have countless opportunities to explore their interests in the "real world." This month, six members of BW's Investment Club traveled to the New York Stock Exchange (NYSE) with their advisor, Jake Kamm.
During their tour, the students learned about the history of the 222 year old NYSE and met "a member of Citigroup's collateralized mortgage debt group and a precious metals trader from Deutsche Bank." Since the Investment Club allows students to manage a real, six-figure portfolio of stocks, bonds, index funds and cash for the University, this experience definitely added to their hands-on experience and perspective of a future career in finance.