BW Financial Aid Officer Recognized for Dedication to Students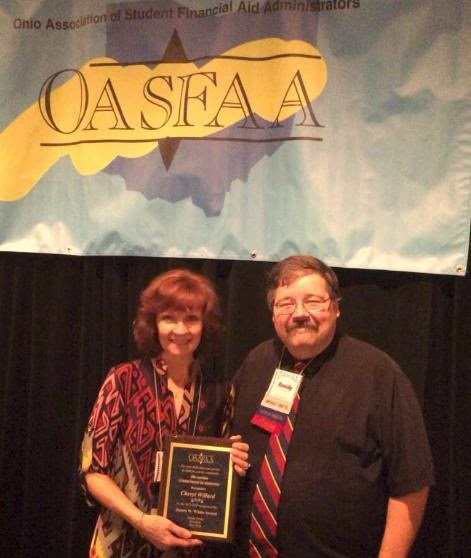 A BW administrator who works hard every day to help students maximize sources of funding for their education has been recognized as one of the best in the state!
At the spring conference of the Ohio Association of Financial Aid Administrators (OASFAA), Cheryl Willard, associate director of BW Financial Aid was presented with the James W. White award.
The award is given annually to a member of the 45-year-old OASFAA who exemplifies "dedication to students, to the aid community, and to the local community."
Willard, a past president of the organization, is pictured with current president Randy Green.