BW Film Alum Gets Break in Industry Productions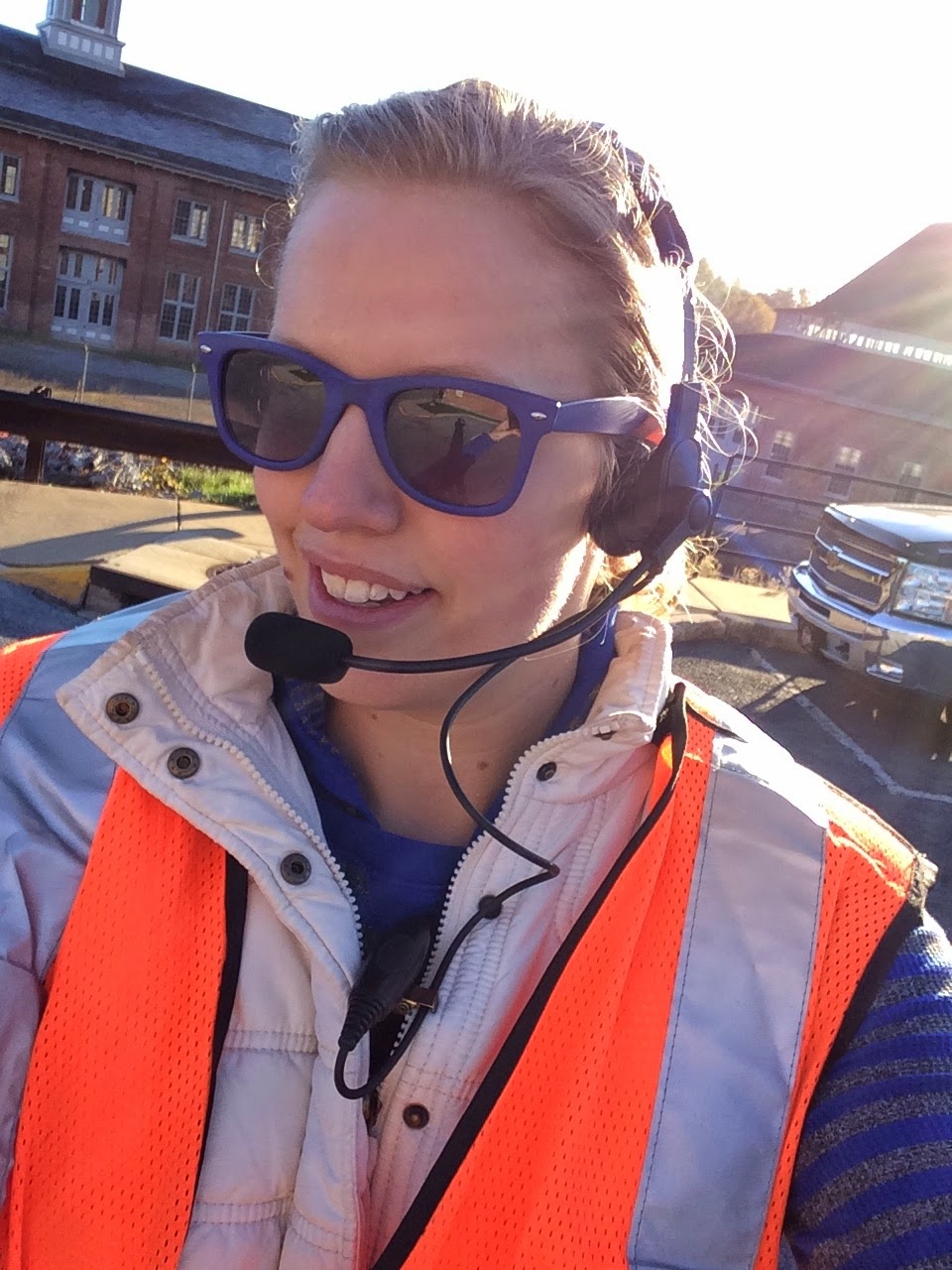 Baldwin Wallace's own Lydia Griffiths '14 has just wrapped not one, but two hands-on film experiences working with Stephen David Entertainment, known for the shows Men Who Made America and The World Wars.
As a set decoration production assistant for an upcoming mini-series, the film studies and history double major worked on a team with the art department assisting the set decorator and production designer, moving and arranging everything on set from furniture to crates.
Before filming even wrapped, "Dia" was asked to return for another shoot, where she did everything from locking down streets to putting as many as 80 extras through wardrobe, hair, and makeup.
"It's hard to believe that I have already gotten to work in my chosen field with people who are doing what I love for a living," Griffiths said.
The recent grad broke into the business with the help of a Production Assistant Training Seminar this summer, but she attributes many of her skills to her hands-on work at BW.
"Getting to work with everyone in [BW's] PR department gave me an opportunity to be a self starter while working in a hierarchy system," Griffiths said. "Thats how it rolls in the film world, too."
Though further details about the projects are still under wraps, Lydia said she is looking forward to sharing her success with the BW community.