BW English Professor's Play Has Big Apple Opening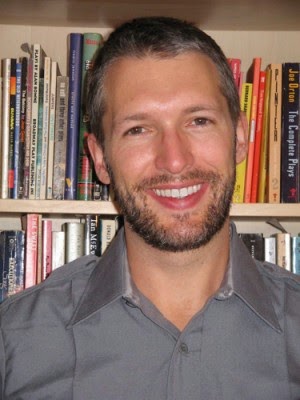 Baldwin Wallace English professor Dr. Les Hunter is making his mark on the theater world with the opening of his play, "I Like To Be Here: Jackson Heights Revisited, or This Is a Mango," in The Big Apple.
The play, the final installment in a trilogy focused on a multicultural neighborhood in Queens, New York, runs through September 27 at the New Ohio Theatre in New York City. "I Like To Be Here" also marks Hunter's third writing collaboration as a part of the writing team Theater 167.
As one of seven writers of the play and one of 18 for the trilogy, Hunter sees the collaborative process as an opportunity to grow as a writer and teacher.
"It's not always easy, and the results are sometimes surprising." he says. "It's been good for me for teaching though, because sometimes when collaborating, like teaching, you have to let up on the reins and let the group go where it needs to go."
At BW, Hunter currently teaches a course in playwriting in addition to several others in the English department, and in the spring, he will also be teaching a screenwriting course.
Two of Hunter's other plays, "First Base Coach" (written with Elana Averback) and "Playdate," will also be read at the Dobama Theater in Cleveland September 22, with free admission.