BW Education Professor's New Book Offers Writing Help for ASD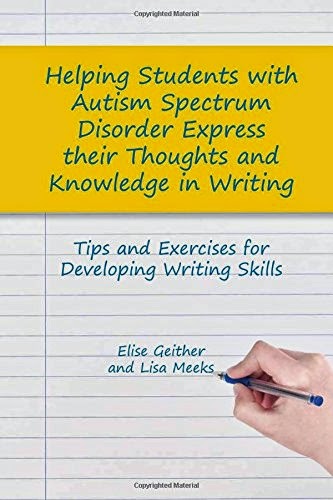 Dr. Elise Geither, adjunct professor in BW's School ofEducation,has co-authored a new book, Helping Students With Autism Spectrum Disorder Express Their Thoughts and Knowledge in Writing: Tips and Exercises for Developing Writing Skills.
The book, which just published in the U.S., after an August release in the U.K., serves as a "a practical guide to teaching and improving writing skills in older students with Autism Spectrum Disorder (ASD)" in order to "prepare for the increased expectations of higher education."
Geither, who specializes in working with ASD students making the transition from high school to university, has been busy making appearances with her co-author Lisa Meeks. "We believe this is an important resource for teachers, faculty, students, and staff," says Geither, who lectures at both BW and Case Western Reserve University and serves as Associate Director of Spoken English Programs at Case. Geither currently teaches "Exploring Education in a Diverse Society" for BW's School of Education.