Education Degree Sends Alum on Alaskan Adventure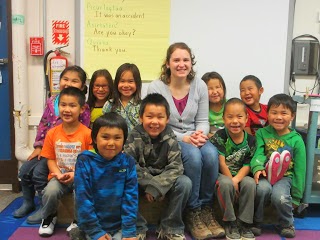 While many BW students are thinking of warmer weather this time of year, Mary Enos '13, took her BW Education degree north to Nightmute, Alaska. Nightmute is a small Yup'ik village of less than 300 people on the west coast of Alaska.
Enos teaches Kindergarten and 1st Grade in the small school, where students speak both English and Yugtun.
She keeps an updated blog, Mary's Alaskan Adventure, where you can read more about her experience.