Education Alumna Ready to Give Cleveland Kids a Head Start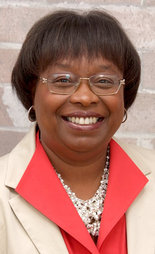 BW School of Education alumna, Dr. Thea Wilson, was recently named Director of Head Start for the Council for Economic Opportunities in Greater Cleveland (CEOGC).
Wilson previously served as the Executive Director of Early Childhood Education for the Cleveland Metropolitan School District and as chair of Early Childhood at The Music Settlement. After graduating from BW, Wilson went on to earn her master's and doctorate degrees.
In an interview with Call & Post newspaper, Wilson said she seeks to engage children through education and believes it is the responsibility of early childhood educators to nurture their students, so they can develop better skills to use in the classroom.
"We can give them everything material we possibly can give them but that's not what children truly, truly want. They want you to be engaged with them," she said.