BW Names New VP for Advancement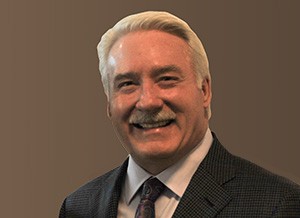 Baldwin Wallace University has named alumnus Patrick J. Dunlavy '71 as Vice President for Advancement, a cabinet-level post overseeing alumni engagement and fundraising activities.
Dunlavy is an accomplished business leader with a distinguished record of service to his alma mater. His appointment begins November 15.
"Pat's passion for BW, combined with his deep experience as a people-oriented business leader, dynamic communicator and team builder, will be a great asset to the University," said President Robert C. Helmer. "We're eager to welcome him back to campus full-time, supporting the University in a new role."
Dunlavy spent the first 28 years of his career in the investment banking industry, serving as managing director for Salomon Brothers Inc. in New York from 1978-1999. After taking early retirement following the merger that formed Citigroup, the Wall Street veteran completed an MA in communications and education from Teachers College, Columbia University in 2001. He has since worked as an officer with CitationAir in Greenwich, Conn. and BoardEx in New York City, and served as an executive consultant, adjunct instructor and published author.
As a member of BW's Board of Trustees for 24 years, Dunlavy served on both the advancement and enrollment management committees, and was the Board's volunteer national chair for the University's Annual Fund drive for two years. He also provided fundraising leadership as the Salomon Brothers representative to the Inner-City Scholarship Fund in New York City from 1991-1998.
In 2004, BW awarded Dunlavy an honorary Doctor of Humane Letters degree and, in 2001, bestowed the University's prestigious Alumni Merit Award. The St. Vincent-St. Mary High School (Akron) graduate earned his BW undergraduate degree in business marketing. He won four varsity letters with BW's Yellow Jacket football team, and was a leader in the Alpha Tau Omega fraternity.
Dunlavy is married to BW alumna Daryl Fellows Dunlavy '72, and they have two grown children residing in Los Angeles.