Conservatory Makes Transition to an All-Steinway School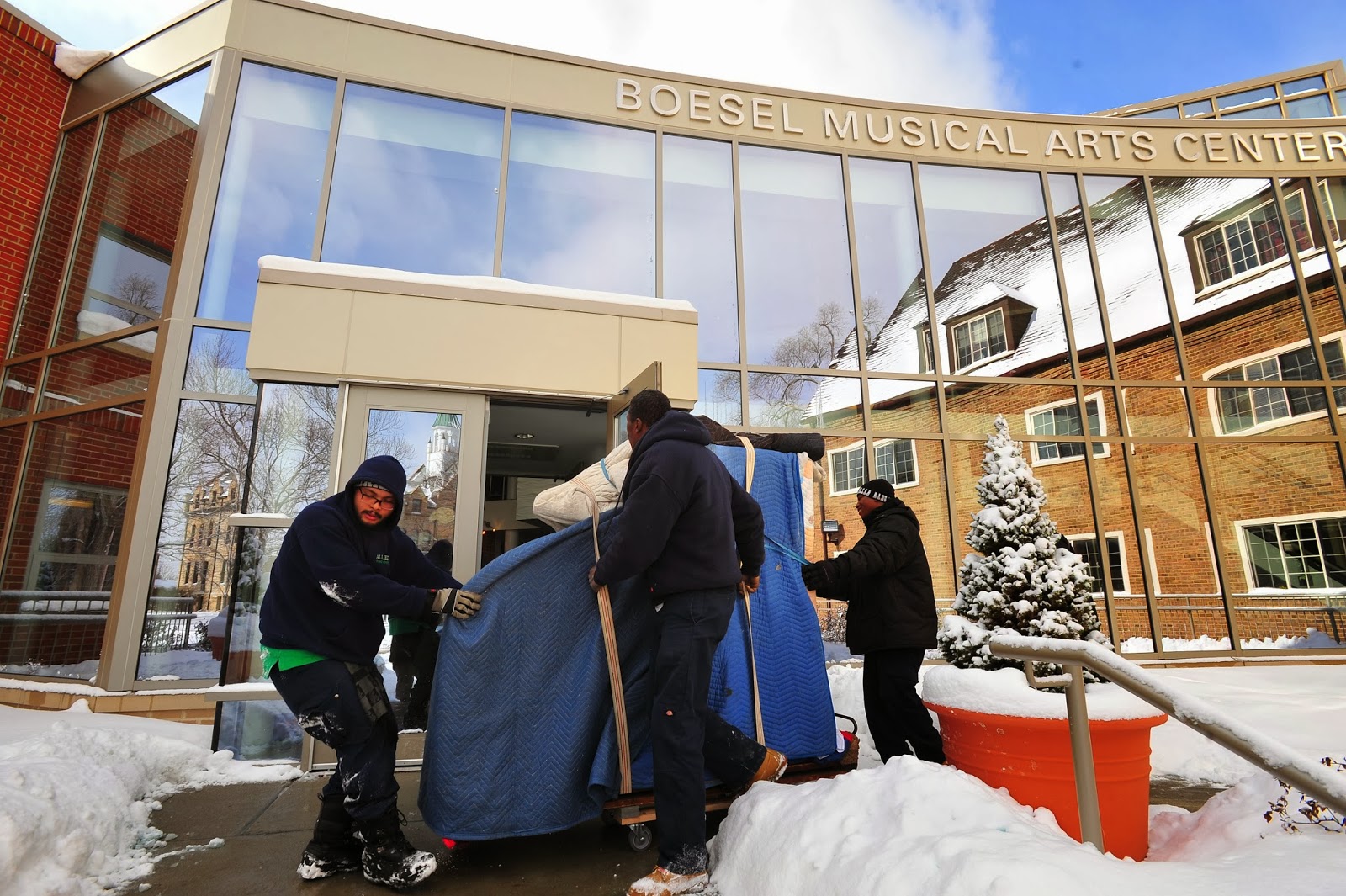 The kick-off of BW's All-Steinway initiative garnered widespread media attention this week. Monday's "roll-in" event means that students in the Conservatory, can now enjoy twelve new Steinway pianos in practice studios and performance spaces. Eventually, every piano in the Conservatory will be a Steinway to make BW the 12th All-Steinway Conservatory in the world.
WJW-Fox 8, Cleveland.com, and CoolCleveland all reported on the big event.