Conservatory Student Gives Musical Thanks for Alumni Donation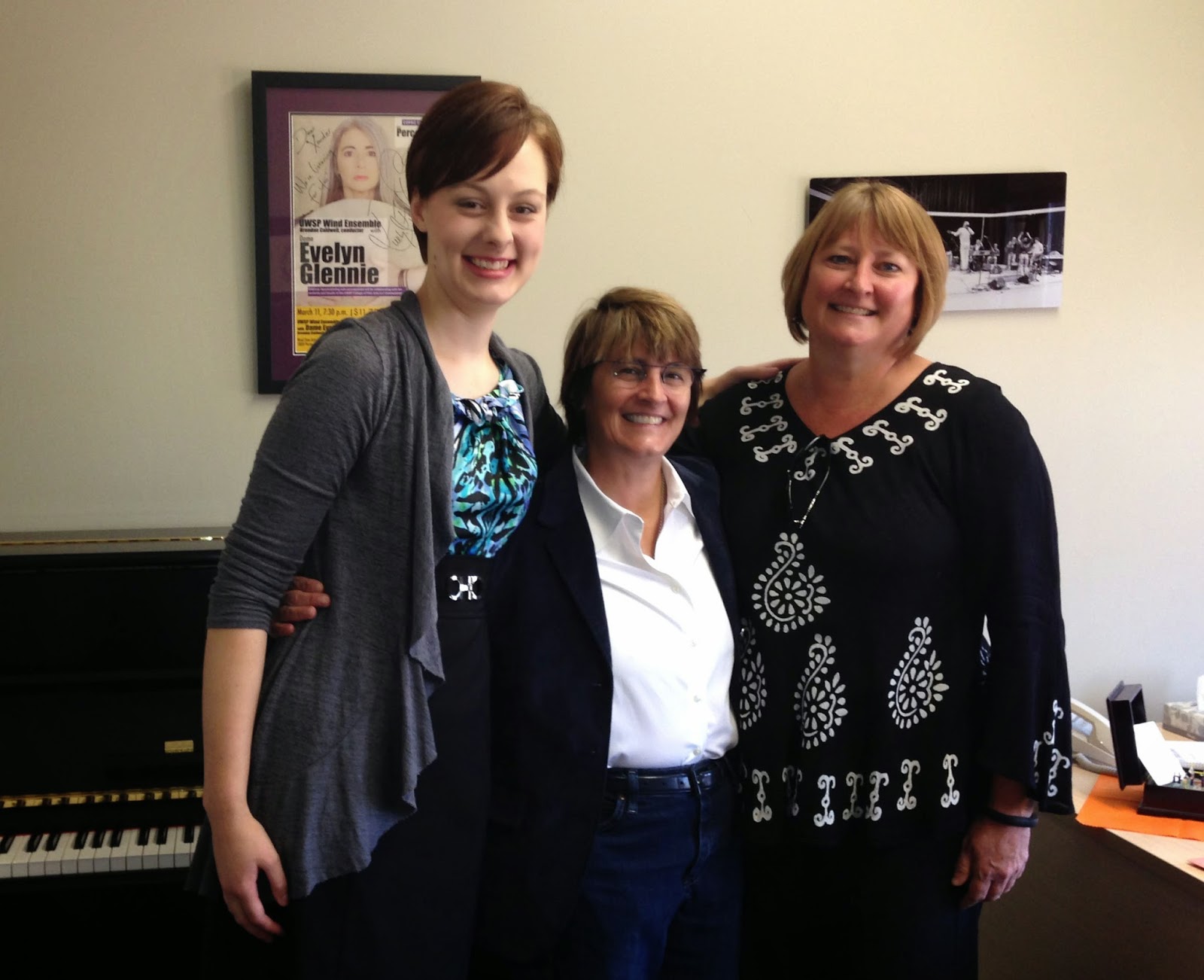 Baldwin Wallace's All-Steinway Initiative is getting an added special touch with the help of students and alumni alike.
Emile Doro '18 had the chance to greet Donna Thomas '84 when Donna came to campus to "meet her piano," a Steinway she and her husband R. Scott Thomas '82 funded.
Emile, a piano performance major, played two pieces on the new piano for Donna and her friend Penny Kelly, to whom the Steinway is dedicated.
For Emile, the donated pianos not only provide a reliable practice instrument; she said they also demonstrate the BW community's commitment to "giving students the best."
The piano, which now finds its new home in the studio of conductor Brendan Caldwell, is the 29th piano that has been purchased so far by alumni like Donna, with 59 still available to be funded to reach the project's goal.
Once the initiative is complete, the Baldwin Wallace University Conservatory of Music will be added to the list of only 11 conservatories in the world that have the distinction of an All-Steinway School status.