Students Tackle Real-World Technology Challenges for OEC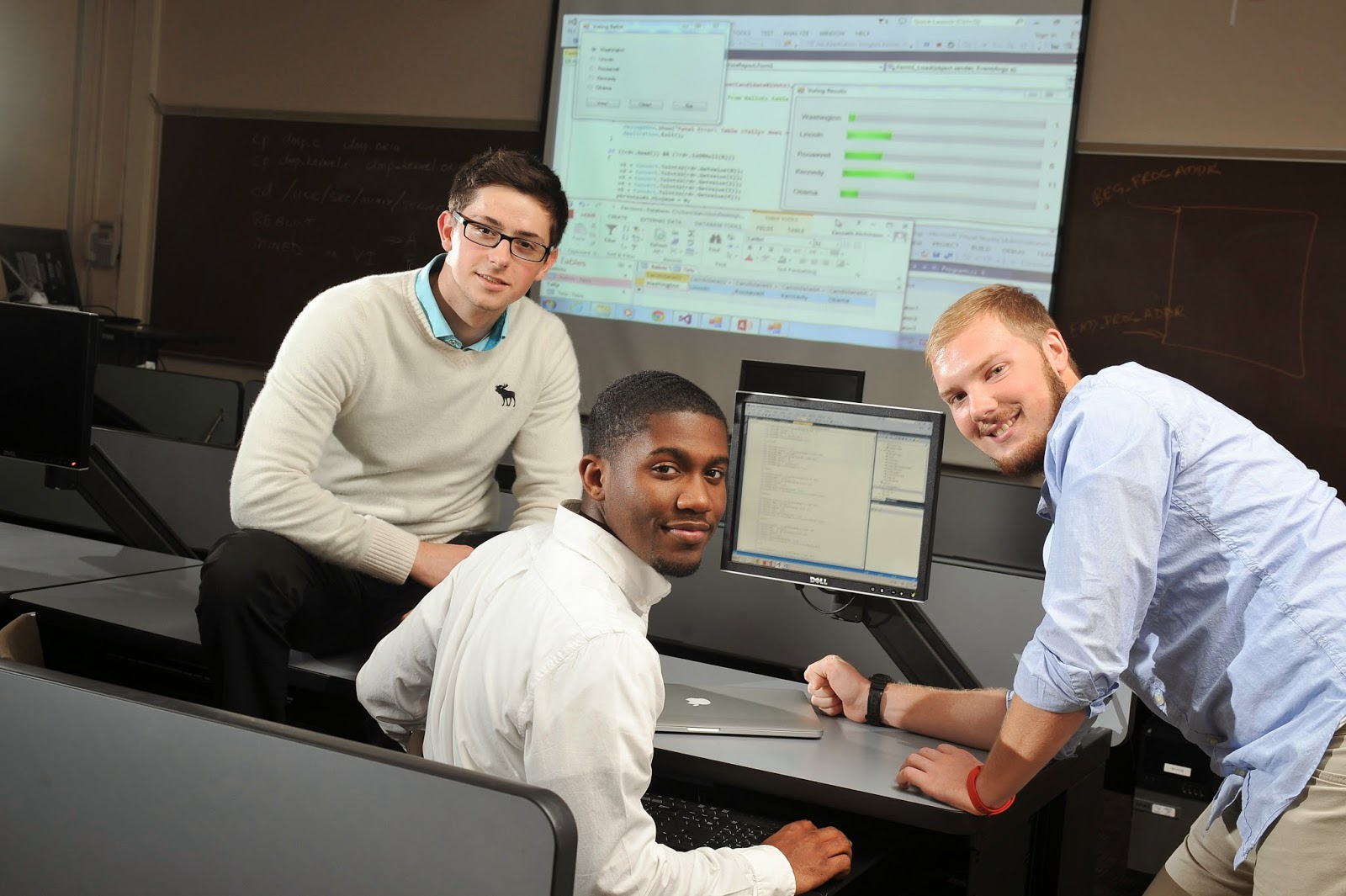 Three BW students will be developing solutions for real-world technology challenges under an expanded BW partnership with technology employer OEConnection LLC, the parts e-commerce technology leader for OEM distribution networks.
Computer Science majors Cameron Cordes '16, from Litchfield, Ohio, Tyiler George '15, from Medina, Ohio and DeShawn Franklin '15 from Maple Heights, Ohio are the first BW students to take part in the unique collaboration that will bolster OEC's commitment to the development of technology talent and create an employment pipeline for students in BW's computer science and newly established software engineering major.
"OEC has been a tremendous advocate for technology education and has been working closely with BW to identify ways to prepare our students for the growing field of software development," said Jodi Tims, chair of Math and Computer Science at BW.
Cordes, George and Franklin are taking on the inaugural project this fall, working as paid interns in BW's Center for Innovation & Growth (CIG), under the supervision of computer science faculty, and in partnership with developers from OEC. Plans are to expand the partnership in 2015, to include semester and full academic year 'capstone' projects.
"It is a privilege to work with brilliant students such as DeShawn and Cameron, and gain valuable real-life experience," said George, expressing the students' appreciation for the internship. "We are honored and very thankful for the opportunity to work with OEConnection."
Read more on this technology partnership on the OEConnection website or at PRWeb.