CIG Growth Interns Consult Area Businesses on Innovation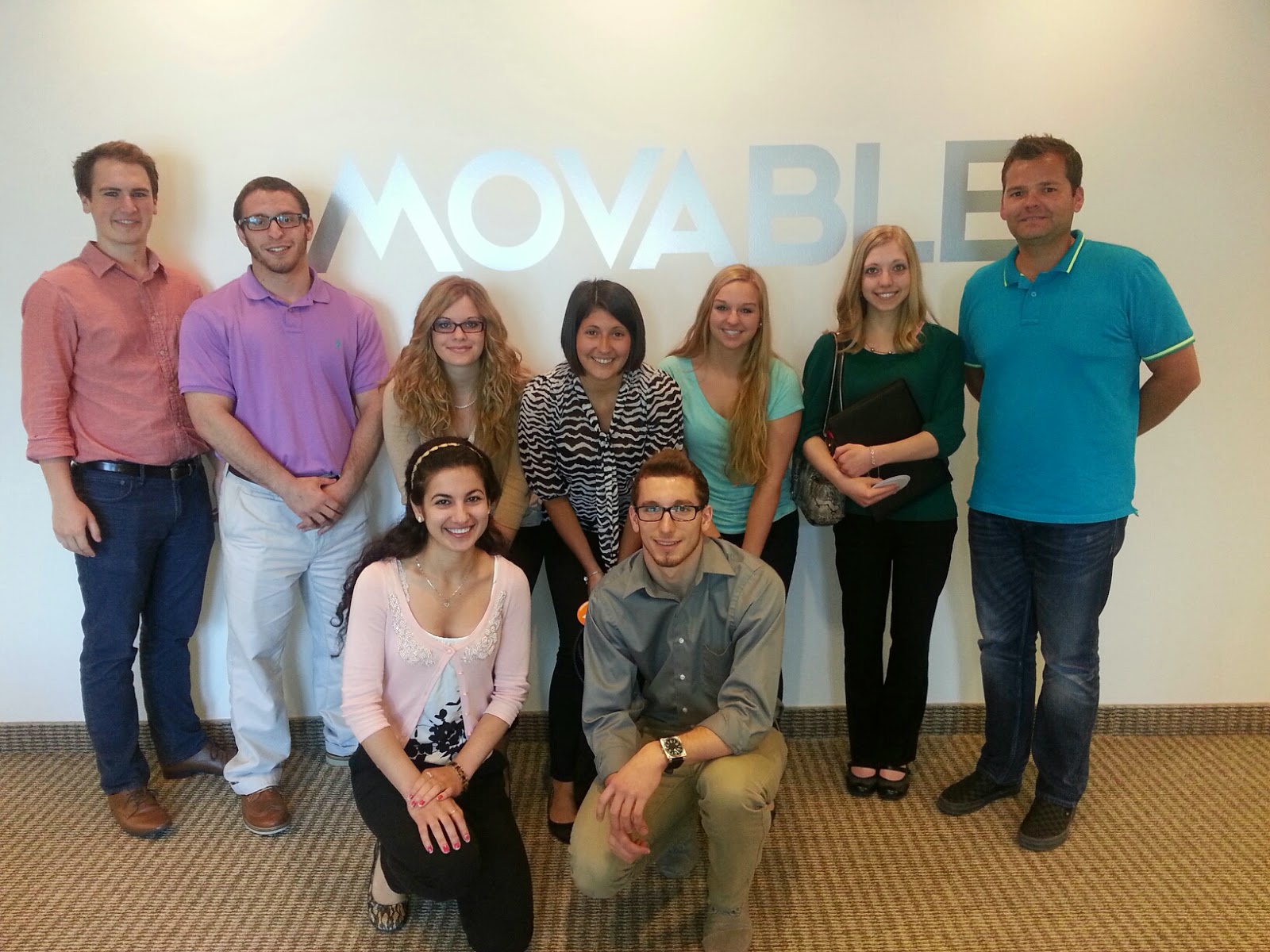 As more businesses turn to innovation to succeed in the marketplace, eight Baldwin Wallace students consulted on real world projects for two Northeast Ohio companies over the summer.
Part of the Center for Innovation & Growth's Student Fellows program, these students were chosen for as CIG Growth Interns due to their "above and beyond" work as Student Fellows: Daniela Muhaj '14, Vince Milner '15, John Kuder '16, David Shapiro '16, Ashley Smith '16, Katie Primeau '15, Contessa Elliott '16, and Judy Mehalic '16.
The CIG Growth Interns also participated in a summer Entrepreneur Tour, meeting with a variety of successful Northeast Ohio entrepreneurs to discuss the successes and challenges innovators face when starting a business. One visit connected the students with Blake Squires, CEO at MOVABLE (see photo).
Along with adding contacts to their professional networks, the students collaborated with Northeast Ohio professionals to carry out mentored projects for area businesses to "achieve growth through innovation."